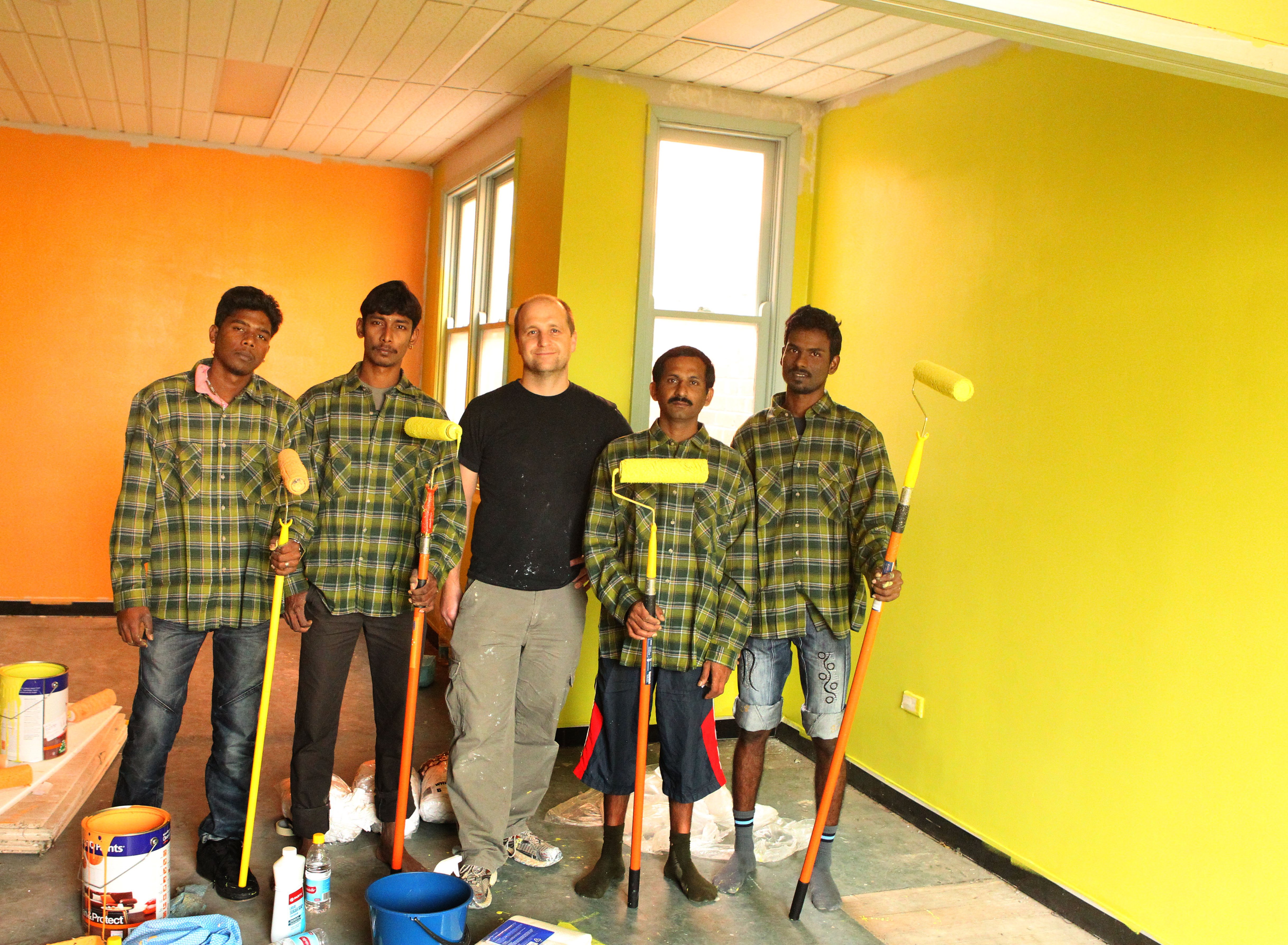 A FRESH lick of paint has been applied to a soon-to-open Dandenong-based help service for asylum seekers.
Kon Karapanagiotidis, chief executive of the Asylum Seekers Resource Centre, said the Lonsdale Street branch would open next month and volunteers from the Afghan and Tamil communities had been helping to get it open.
He said the branch was opening in response to pleas from welfare agencies to help the burgeoning asylum-seeker numbers in the region. The branch would include an employment service, teach basic English, and help with workplace and job-seeking skills.
The catch is the federal government's no-advantage rule, which bans asylum seekers from working for up to five years and gives them minimal assistance if they came to our shores by boats after August 12 last year.
Figures show that as of June last year, 318 of the state's 818 asylum seekers on bridging visas were believed to be living in Greater Dandenong.
Mr Karapanagiotidis estimates on top of that, up to 60 per cent of Melbourne's new asylum seekers are heading to the Dandenong region, leading to "massive waiting lists" for support services. He said that the ASRC's Melbourne-based branch had placed 90 asylum seekers into work, adding $1 million to the economy.
—Cameron Lucadou-Wells