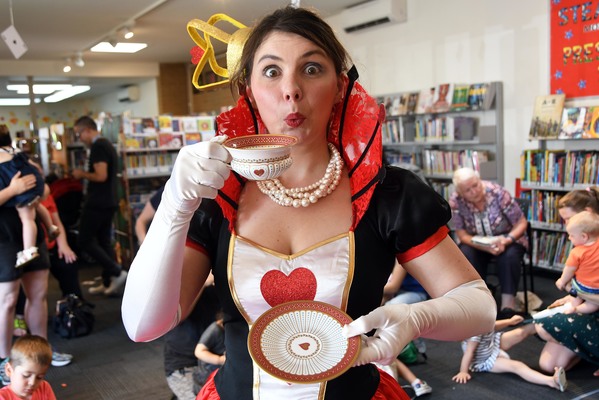 -
The Queen of Hearts dropped by for a cupper at a surprise Valentine's Day tea party at Doveton Library.
The free party, with Naomi Woodward from Casey Cardinia Libraries' youth services as the Queen, marked a Library Lovers' Day of celebrations.
Casey Cardinia Libraries chief executive Chris Buckingham said libraries offered a breadth of free programs for all ages.
"Our library is where we come together as a community.
"We're here to help people to feel less alone, which is critical when social isolation is a recognised public health issue."