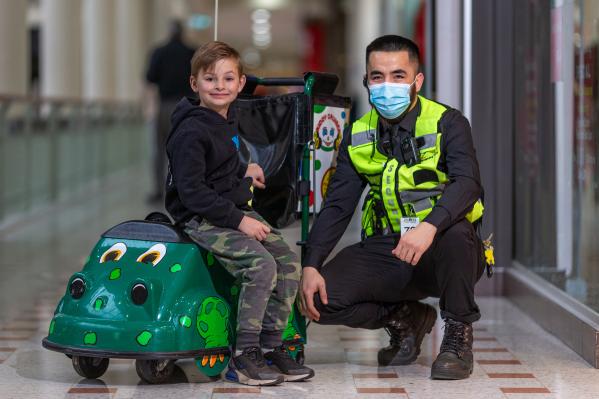 -
Kids will get free pointers on keeping safe in car parks as part of Armada Dandenong Plaza's school holiday program.
A simulated mini car park will be set up in the centre to teach road rules in a fun, interactive way.
Some of the advice includes using the marked crossings and footpaths, walking next to a responsible adult and not to run in a car park.
Kids are also taught about looking out for cars, including those pulling into or reversing from parking spaces.
Other lessons include not to leave kids or pets in hot cars, not to stand in shopping trolleys and to stay out of loading docks.
If they need help or see something unsafe, kids are advised to ask a security guard for help.
The Stay Safe in the Car Park activity runs in the second week of the holidays.
Further to the safety theme, the plaza is running an animated video Tommy the Trolley to explain shopping trolley safety on 5-9 July, 11am-2pm.
Also, shoppers can meet local police officers over a free cupper as part of 'Coffee with a Cop' on 6 July, 10am-11am.
During the first week of holidays, kids can create and take home winter crafts such as hot chocolate mugs, beanies, pom pom pets, mitten puppets and earmuff decorating.
The free craft sessions run 28 June-2 July between 11am-3pm.
Bookings are essential at the plaza's level 2 information desk near Daiso.
Details: armadadandeongplaza.com.au