Community Christmas
A barbecue, jumping castle, face painting, cookie decorating, story time, craft and more will feature at this free community Christmas celebration.
A free carol service will follow at 6pm.
Dandenong Baptist Church, 25-27 James Street, Dandenong. Sunday 11 December, 4pm. Call 9792 3204 for more information.

Community help giveaway
Compassionate, giving and caring organisation Nga Taonga I Tukuiho is giving away new and pre-loved items to concession, pensioner or Health Care Card holders.
There'll be clothing, linen, shoes, toys, kitchenware, video games, blankets, books and more.
The Dock, 176 Stud Road, Dandenong. Saturday 10 December, 11am to 4pm. Call Olive Sarich on 0434 491 572 for more information.

The Upper Room Night of Carols
Celebrate and enjoy the spirit of Christmas with the Tongan Wesleyan Methodist Church.
The community is encouraged to come together at this free event and share in the joy of Christmas under the big screen with a rug, candle and picnic.
Harmony Square, 225 Lonsdale Street, Dandenong. Sunday 11 December, 6pm to 8pm. Call Sela Aaifou on 0405 943 493 or email selaaaifou@hotmail.com for more information.

Silly season
Families can meet Santa and enjoy a jumping castle, face painting and a colouring-in station.
There'll be prizes for the best festive attire.
Somerfield Pirate Adventure Playground, corner Somerfield Drive North and Newbury Street, Keysborough. Sunday 11 December, 2pm to 4pm.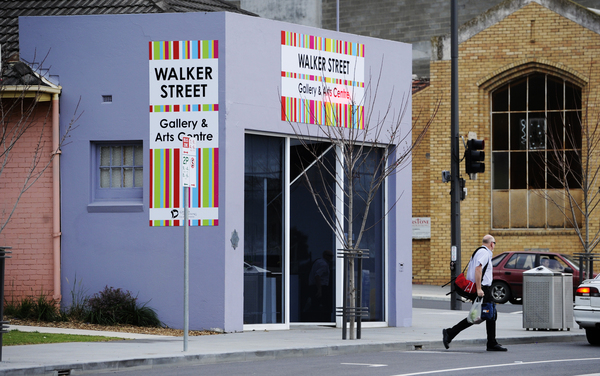 9 by 5 Exhibition
Various artists express their creativity on nine-inch by five-inch panels.
The exhibition, opening at 6.30pm on Thursday 1 December, will also celebrate Walker Street Gallery's 30-year anniversary with cake and a performance by the Stiletto Sisters.
Walker Street Gallery and Arts Centre, corner Walker and Robinson streets, Dandenong. Until Wednesday 21 December, Tuesday to Friday, 11am to 5pm, and Saturdays, 11am to 3pm. Call 9706 8441.