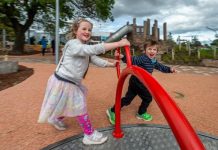 Just in time for school holidays, a new adventure playground has opened at Springvale Community Hub. With Covid-19 restrictions slightly easing, playgrounds have sprung back...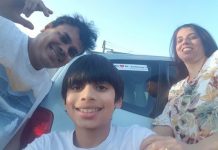 Iso families have put on cheery faces in a morale-boosting competition at St Anthony's Primary School in Noble Park. While closed for remote learning under...
In Australia and all over the world, people have endured great suffering in these unprecedented times as a result of coronavirus. We express our...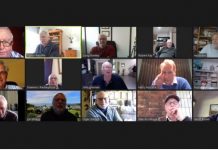 Its new home may not quite be open but Endeavour Hills Mens Shed is keeping men in "virtual" conversation. In weekly online meetings, the Mens...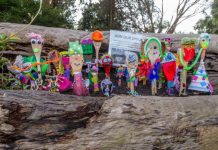 A 'Spoon-ville' family has dug its home into a log at a Keysborough parkland during recent weeks. As part of this organic campaign, people have...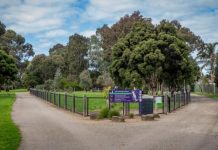 Under Covid lockdown, maybe this is your option to walk across the border. The winding paths in Roth Hetherington Native Botanical Garden in Keysborough lead...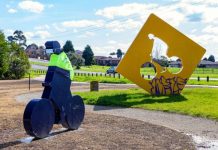 You can't be too safe these days. A cycling installation in Dandenong's wetlands has been given the high-vis vest treatment – and a face...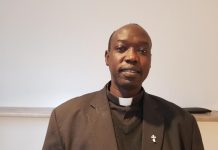 As people of hope throughout our history, we believed that we will overcome this time of uncertainty. As people who have experienced so many...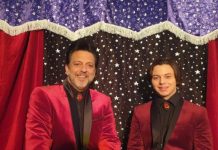 Live entertainment is still finding a way – even if it's streamed from a makeshift lounge-room stage. From their home, Noble Park father and son...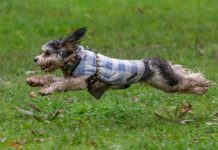 Beau and Riley are among the pets stretching out in a new off-leash area for smaller dogs in Tirhatuan Park, Dandenong North. The enclosued space...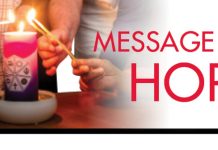 The coronavirus has hit many people around the world with people in fear of the pandemic. With the practice of mindfulness, they can avoid...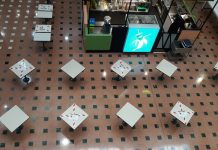 Under the stage-4 shutdown, retailers at Armada Dandenong Plaza have converted to click-and-collect services. JB Hi Fi, Kmart, Rebel Sport and Target are among the...