Crafty kids
Free craft workshops will help kids create floating, fluttering and flying machines and creatures. Kids of any age can join in. The focus is on creativity using simple, recycled materials.
Market Square, Dandenong Market, corner Clow and Cleeland streets, Dandenong. Tuesdays, Fridays, Saturdays and Sundays between 1 and 16 July, 11am to 3pm.

All Nations social cricket
Join in social cricket Sunday training sessions. Learn how to play or help to teach others.
All equipment is supplied and players of all skill levels are welcome.
Dandenong Park, Pultney Street, Dandenong. Sundays from April to September, noon to 2.30pm. Call Abdul Razzaq on 0430 783 526, Rob Koch on 0432 439 943, email rob.koch@monashhealth.org or search All Nations Cricket on Facebook.

Seniors meet
Hallam Senior Citizens Centre hosts carpet bowls, bingo, games, club room events and day tours. New members are welcome.
Hallam Seniors Citizens Centre, 4 Princes Domain Place, Hallam. Monday, Wednesday, Friday and Saturday. Call Dorothy Mickelson on 9796 7580 for more information.

Springvale Rotary market
Discover trash, treasure, plants, clothes, tools and more.
Springvale Railway Station, Springvale Road, Springvale. Second and fourth Sundays of each month, 8am to 2pm. Entry is a gold coin. Call Loc Lam on 0425 806 006 or Bob Graham on 0438 303 939 for more information.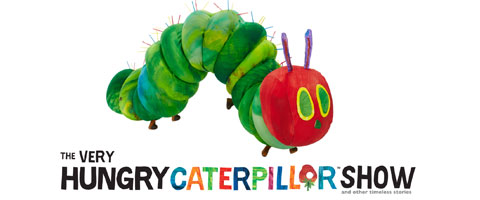 Hungry caterpillar
The Very Hungry Caterpillar Show, one of the most-read children's books, becomes a stage show through puppets.
Drum Theatre, corner Lonsdale and Walker streets, Dandenong. Saturday 8 July, 11am and 1pm. Tickets are priced from $22.