By Nick Creely
Summer's favourite sport in Cricket will return to the local area on Saturday, with another massive season ahead for the Dandenong District Cricket Association. The competition is set to become even fiercer with the quality of sides in this year's Turf 1 raising to another level. Will Mordialloc go back-to-back? Can Berwick or Springvale South make the most of their highly talented squads? Or will another challenger emerge?
TURF 1 SEASON PREVIEW – 2017/18
BERWICK
Coach: Will Carr
Captain: Jarrod Goodes
Last Season: Sixth
Most Runs: Jarrod Armitage, 10 matches, 395 runs at 39.50
Most Wickets: Jarrod Goodes, 11 matches, 27 wickets at 12.44 and Jarrod Armitage, 11 matches, 27 wickets at 16.22
INS: Matthew Chasemore (Cranbourne), Jordan Cleland (Cranbourne), Jye Driscoll (Dandenong), Lachie Lawrance (Returning)
OUTS: Nil
Home Base: Arch Brown Reserve, Berwick
Turf 1 premierships: 6
Most recent premiership: 2011/12
First Match: vs Dingley, 7 October, Souter Oval
How far can they go?
Despite possessing one of the most talented lists in the competition last year, the Bears fell short in their quest for a finals spot in what could be deemed as an unlucky season. Want to know how they plan to climb back up the top? By recruiting one of the great Victorian club cricketers of all-time in Matthew Chasemore. Add that to Nathan Pilon, James Wilcock, Jordan Cleland, Jarrod Goodes, Jarrod Armitage, Ryan Crawford and Darren de Souza, as well as the inclusion of handy depth players in Jye Driscoll and Lachlan Lawrance, and there is a group that should be aiming for nothing less than a top two spot.
BUCKLEY RIDGES
Coach: Daniel Watson
Captain: Troy Aust
Last Season: Fourth
Most Runs: Susantha Pradeep, 12 matches, 349 runs at 31.73
Most Wickets: Luke Fletcher, 11 matches, 22 wickets at 14.82
INS: Jurgen Andersen (North Dandenong), Greg Todd (Bentleigh)
OUTS: Jake Cronin (Narre Warren), Steve Mullaney, Luke Fletcher
Home Base: Park Oval, Dandenong
Turf 1 premierships: 2
Most recent premiership: 2012/13
First Match: vs Narre Warren, 7 October, Park Oval
How far can they go?
Buckley Ridges are simply a club that knows how to be there at the pointy end of the season, this year is likely to be no different. The two overseas recruits in Steve Mullaney and Luke Fletcher return to the UK for County Cricket commitments, but gaining star pair Jurgen Andersen and Greg Todd are going to ensure they are right in the mix once again. There are very little holes in their side, and possess a vast array of junior stars that are likely to get a taste of Turf 1 cricket in 2017/18.
CRANBOURNE
Coach: Steve Miller
Captain: Lucas Ligt
Last Season: Seventh
Most Runs: Steven Spoljaric, 10 matches, 681 runs at 85.13
Most Wickets: Steven Spoljaric, 10 matches, 25 wickets at 18.40
INS: Kelan Florentine (Overseas), Jawed Hussaini (Narre South)
OUTS: Matt Chasemore (Berwick), Steve Spoljaric (Springvale South), Jordan Cleland (Berwick), Mitch Hovey (Narre South)
Home Base: Casey Fields, Cranbourne
Turf 1 premierships: 2
Most recent premiership: 2015/16
First Match: vs Dandenong West, 7 October, Greaves Reserve
How far can they go?
It is inevitable that when over 1200 runs and 40 wickets are taken out of any cricket side, that there will be at-least some short term pain. The Eagles – rather than look to cover the losses of Spoljaric and Chasemore with outside talent – will back in their developing talent under new skipper Lucas Ligt. It's going to be a tough season and the Eagles will be desperate to be competitive as they look to introduce some younger players into the top grade.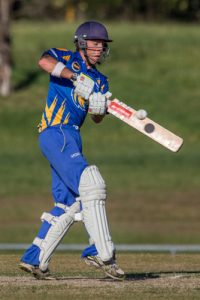 DANDENONG WEST
Coach: Shanuka Dissanayaka
Captain: Shanuka Dissanayaka
Last Season: Tenth
Most Runs: Greg Siwes, 8 matches, 207 runs at 25.88 and Shaun Weir, 11 matches, 207 runs at 18.82
Most Wickets: Peter Atkinson, 11 matches, 32 wickets at 19.09
INS: Shanuka Dissanayaka (Footscray)
OUTS: Shaun Weir, Jason Dryden (Officer)
Home Base: Greaves Reserve, Dandenong
Turf 1 premierships: 3
Most recent premiership: 2000/01
First Match: vs Cranbourne, 7 October, Greaves Reserve
How far can they go?
The Bulls were extremely young for the majority of last season, and while they didn't have the greatest season, would have been buoyed by the continual improvement of talented youngsters such as Ethan French and Riley Siwes – son of Westers champ, Greg. The inclusion of 152-game First-Class player Shanuka Dissanayaka – who also won the John Scholes medal for an extraordinary 175 not out for Footscray in the 2013/14 Victorian Premier Cricket grand final, means they finally have a batsman that can bat all day and pile on mountains of runs. Steady improvement and an ability to push the top sides will be a pass mark.
DINGLEY
Coach: Matt Hague
Captain: Corey Booth
Last Season: Eighth
Most Runs: Matthew Hague, 11 matches, 507 runs at 46.09
Most Wickets: Jasenthuliyana Umega Chathuranga, 11 matches, 26 wickets at 17.62
INS: Corey Booth (Hallam), Dinuka Hettiarachchi (Overseas), Marc King (Oakleigh)
OUTS: Travis Sawers (Baxter), Jasenthuliyana Umega Chathuranga (Overseas)
Home Base: Souter Oval, Dingley Village
Turf 1 premierships: 0
First Match: vs Berwick, 7 October, Souter Oval
How far can they go?
The Dingoes were highly impressive in their first season in Turf 1, and they are quietly confident they can be a force to be reckoned with in 2017/18. The coup of signing is Dinuka Hettiararachchi is massive, with the 41-year old having played test cricket for Sri Lanka and has taken 929 first-class wickets with his left-arm orthodox. Corey Booth joins the club from Hallam and will skipper the Dingoes, after averaging 103.33 with the bat in last year's Turf 1 season. With Matthew Hague, Christo Otto, Andrew Dalby and Calvin Barlow still around, the sky is the limit.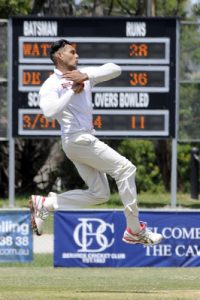 HALLAM-KALORA PARK
Coach: Steve Gilmour
Captain: Steve Gilmour
Last Season: Third
Most Runs: Ben Hillard, 13 matches, 385 runs at 32.08
Most Wickets: Jordan Hammond, 13 matches, 27 wickets at 16.33
INS: Thalaivan Sargunam (Overseas), Dinesh Kumar (Overseas)
OUTS: Corey Booth (Dingley)
Home Base: Hallam Reserve, Hallam
Turf 1 premierships: 2
Most recent premiership: 2001/02
First Match: vs Springvale South, 7 October, Hallam Rec Reserve
How far can they go?
A few handy additions will ensure the Hawks are battling for a finals spot once more, and the commitment of Steve Gilmour as captain-coach at the club once again means things are pretty stable. The loss of Corey Booth to Dingley does hurt in the short-term considering just how dominant he was with the bat last season, but the inclusion of Thalaivan Sargunam and the continual improvement of Jordan Hammond and the likes makes the Hawks a dangerous prospect.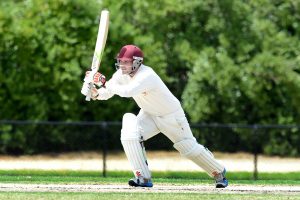 HEINZ-SOUTHERN DISTRICTS
Coach: Trevor Davies
Captain: Matthew Cox
Last Season: Runners-up
Most Runs: Kaushalya Weeraratne, 14 matches, 480 runs at 32.00
Most Wickets: Kaushalya Weeraratne, 14 matches, 32 wickets at 16.06
INS: Nil
OUTS: Chadwick Van Estrop (work commitments)
Home Base: Reedy Reserve, Hampton Park
Turf 1 premierships: 0
First Match: vs St Mary's, 7 October, Carroll Reserve
How far can they go?
There are few clubs quite as stable as the Cobras, with just one likely change to the starting side from last year's grand final defeat. The club is ready to challenge for another premiership but is still committed to the continual development of some of its younger players. Although they may not possess the same talent as a Berwick or Springvale South, HSD are a proud club and one that will be thereabouts at the pointy end of the season.
MORDIALLOC
Coach: Adrian Jones
Captain: Chathura Athukorala
Last Season: Premiers
Most Runs: Ian Daniel, 13 matches, 506 runs at 38.92
Most Wickets: Ian Daniel, 13 matches, 38 wickets at 9.95
INS: Peter McDermott (Overseas), Tim Wighton (Returning)
OUTS: Cameron Tomkinson
Home Base: Ben Kavanagh Reserve, Mordialloc
Turf 1 premierships: 2
Most recent premiership: 2016/17
First Match: vs North Dandenong, 7 October, Lois Twohig Reserve
How far can they go?
The reigning premiers once again loom ominously, but the inclusion of County player Peter McDermott and the returning fast-bowler Tim Wighton mean the Bloodhounds are even stronger than their grand final winning side last year. Chathura Athukorala gets the chance to skipper, with club champion Stuart Squires to step down from the role and just play. The most exciting part of the Bloodhounds' Turf 1 side is the opening combination of Ian Daniel and McDermott, who are likely to cause some headaches for opposition bowling attacks throughout the season. The club is confident they have what it takes to go back-to-back, but know there is a lot of hard work ahead as every side seems to have improved.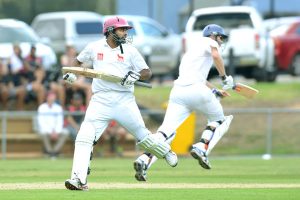 NARRE WARREN
Coach: Craig Boswell
Captain: Craig Boswell
Last Season: Eleventh
Most Runs: Janaka Liyanabadalge, 10 matches, 561 runs at 43.15
Most Wickets: Mitchell Shirt, 11 matches, 22 wickets at 19.91
INS: Caleb Boswell (Jivindick), Leni Van Der Werff (Endeavour Hills), Jake Cronin (Buckley Ridges), Jeevantha Kukatunga (Overseas), Dilshan Dharmasena
OUTS: Matin Sultani, Mitchell Shirt (Dandenong), Damien Gamage (Dandenong)
Home Base: Sweeney Reserve, Narre Warren
Turf 1 premierships: 0
First Match: vs Buckley Ridges, 7 October, Park Oval
How far can they go?
The Magpies struggled to remain competitive for the most part of the 2016/17 season, and have lost three quality young players in Sultani, Shirt and Gamage for the upcoming season. The inclusion of Jeevantha Kukatunga is handy considering he has international experience in coaching Sri Lanka's women's side, but the club will be relying on its younger players to take the next step to remain a threat this year. They may surprise a few sides, but the likelihood is another tough year might be on the way for the Magpies.
NORTH DANDENONG
Coach: Shane Lamour
Captain: Nasrat Malikzada
Last Season: Ninth
Most Runs: Clayton McCartney, 10 matches, 261 runs at 23.72
Most Wickets: Jurgen Andersen, 11 matches, 28 wickets at 21.29
INS: Asfan Thajudeen (Moorabbin), Shehan Fernando (Footscray United/Moorabbin), Gayantha Wijethilaka (Overseas), Mitchel Minhas (Overseas), Sanjay De Silva (Noble Park)
OUTS: Jurgen Andersen (Buckley Ridges), Michael De Kauwe, Shane Clark (Retired), Yash Pednekar (Caulfield Grammar), Alex Kerr, Zafar Sheikh (Casey South Melbourne)
Home Base: Lois Twohig Reserve, North Dandenong
Turf 1 premiership: 2
Most recent premiership: 1997/98
First Match: vs Mordialloc, 7 October, Lois Twohig Reserve
How far can they go?
It's been a truly hectic off-season for the Maroons, who have been busy recruiting some experience into their young line-up. The loss of skipper Jurgen Andersen does hurt, while Zafar Sheikh and Yash Pednekar give the elite level a go, so some quality leaves Lois Twohig Reserve. But the inclusions of Moorabbin pair Asfan Thajudeen and Shehan Fernando, plus overseas duo Gayantha Wijethilaka and Mitchel Minhas add some instant quality. A finals appearance is not out of the question if all goes right, but has too much quality been taken out of the side to remain a legitimate finals chance? Time will tell.
SPRINGVALE SOUTH
Coach: Gordon King
Captain: Craig Slocombe
Last Season: Fifth
Most Runs: Michael Vandort, 11 matches, 335 runs at 27.92
Most Wickets: Craig Slocombe, 11 matches, 20 wickets at 10.00
INS: Steve Spoljaric (Cranbourne), Malinga Bandara (Returning), Brad Stephens (Returning), Matthew Blanch, Aaron Blanch (Drouin)
OUTS: Nil
Home Base: Alex Nelson Reserve, Springvale
Turf 1 premierships: 8
Most recent premiership: 2010/11
First Match: vs Hallam Kalora Park, 7 October, Hallam Rec Reserve
How far can they go?
The Bloods look a genuinely frightening opposition in 2017/18 after the recruitment of DDCA legend Steven Spoljaric and the return of former Sri-Lankan international Malinga Bandara. With skipper Craig Slocombe and Michael Vandort going around again, the line-up looks formidable on paper. Competition for spots will be fierce this season, with the Bloods managing to retain its core list while add five players who will expect a Turf 1 berth. A finals appearance is almost a certainty, but they will have to play with the tag of premiership favourites all season.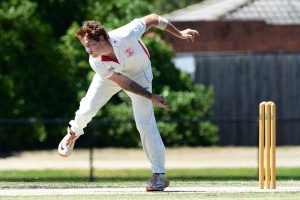 ST MARY'S
Coach: Kaushalya Gajasinghe
Captain: Kaushalya Gajasinghe
Last Season: Turf 2 Premiers
Most Runs: Rob Peat, 13 matches, 369 runs at 26.36
Most Wickets: Rob Peat, 13 matches, 43 wickets at 12.65
INS: Kaushalya Gajasinghe (Overseas), Ruwantha Kellapotha (Keysborough), Dimitri Siriawardena, Shakeel Ahmad
OUTS: Jake Needham (Overseas), Rob Peat, Charith Anthony, Junaid Kari
Home Base: Carroll Reserve, Dandenong
Turf 1 premierships: 7
Most recent premiership: 2002/03
First Match: vs Heinz-Southern Districts, 7 October, Carroll Reserve
How far can they go?
It's always a case of the unknown when the Turf 2 premiers step up to take on the big boys, and it's very much the same when looking at St Mary's – an almighty powerhouse of Turf 1 history in the DDCA. The Saints have a brilliant history in Turf 1 cricket, and return to the top-grade for the first time since 2011. The inclusion of high quality Sri Lankan first-class cricketer Kaushalya Gajasinghe as the playing-coach is a massive coup and gives them instantly star quality. The loss of last year's premiership captain/coach Jake Needham and all-rounder Rob Peat does significantly hurt them, but the club has put no ceiling on what they can achieve in 2017/18.
PREDICTED LADDER
Berwick
Springvale South
Mordialloc
Buckley Ridges
Dingley
Hallam-Kalora Park
Heinz-Southern Districts
North Dandenong
St Mary's
Dandenong West
Cranbourne
Narre Warren