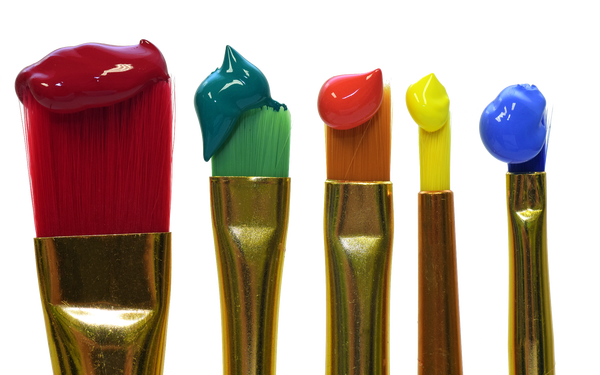 Abstract drawing
Participants will be encouraged to meditate and rely on instinct to explore abstract drawing.
They'll be encouraged to draw with their eyes closed, relying on intuition and a hint of mindfulness.
All levels of experience are welcome. All materials will be provided.
– Benga House at Heritage Hill Museum and Historic Gardens, 66 McCrae Street, Dandenong. Saturday 19 May, 11am to 3pm. $25 or $20 concession. Call 8571 1666 or visit www.greaterdandenong.com to book.
Odile major exhibition
It will run across four Dandenong venues and explore dark and light, evil and innocence.
Each of the 11 artists involved in the multi-venue display will explore ideas around good and evil and performance and identity.
It is best experienced as a self-guided walking tour.
– Heritage Hill Museum and Historic Gardens, 66 McCrae Street. Tuesday to Friday, 10am to 4pm. Drum Theatre, corner Lonsdale and Walker streets. Tuesday to Friday, 10am to 4pm. Garnar Lane Lightboxes, Garnar Lane. All day, every day. Walker Street Gallery and Arts Centre, corner Walker and Robinson streets. Tuesday to Friday, 11am to 5pm, and Saturday, 11am to 3pm.
Autumn music and dance event
The Aussie Rhythm and Jazz Association will present this autumn celebration featuring The Matrix and catering by REO Kitchen.
– Keysborough Seniors Club, 352 Cheltenham Road. Keysborough. Saturday 19 May, 7pm until late. Tickets are $20 for adults, $15 for children. Call Brian David on 8759 0747 or 0421 983 862, Lew Geer on 9558 1898 or 0437 950 550, Frank Nicholls on 9706 8212, Bernard Bar on 0412 372 566 or Phillip Naronaha on 0406 340 614.
Back to nature
The Alex Wilkie Nature Reserve is open every Friday and on the third Sunday of the month during summer and autumn.
The reserve is ideal for casual walks or enjoying a family barbecue or picnic.
Council park rangers are available for guided tours.
Live steamers mini-trains are available for rides on Sunday open days. Closed-toe shoes are required for train rides.
– Alex Wilkie Nature Reserve, Mackay Street, Springvale South. 10am to 5pm. Call 8571 1702.
Family fun at the library
Children and their carers can enjoy Lego, chess, puzzles and games.
Playing games together can improve literacy, numeracy, spatial awareness, socially appropriate behaviour and fair play.
This event is free and no booking is required.
– Springvale Library, 411 Springvale Road, Springvale. Saturdays during school terms, 11am. Call 1300 630 920 for more information.