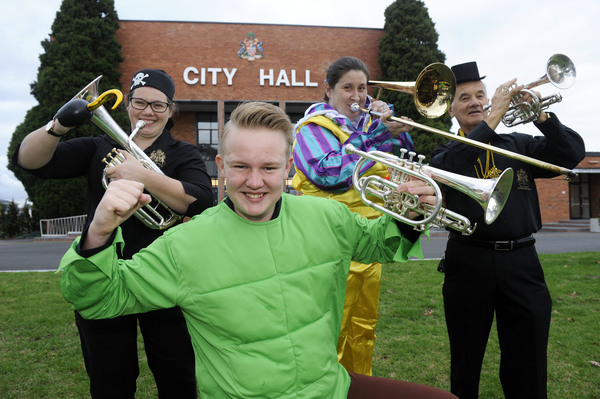 Sing-a-long at The Open Door
Attendees can learn a new song or two, or join in with some golden oldies.
No experience is necessary, just a willingness to join the chorus and make new friends.
– The Open Door, 110 Ann Street, Dandenong. Friday 29 June, 1.30pm to 2.30pm. A gold coin donation is suggested. Call 9791 8664 for more details.
Winter planting and swap day
This event will include information on what to plant in the winter months and seedling giveaways.
Local residents can bring along their home-grown fruit, vegetables, herbs and plants to swap with somebody else.
– Noble Park Community Centre, Ross Reserve, Memorial Drive, Noble Park. Friday 29 June, 10am. Call Elise Logan on 9547 5801 for more information.
Pop-up recycling
This drive-through event will accept televisions and computers, electrical appliances, whitegoods, furniture, mattresses, bicycles, homewares, clothes and more for recycling.
This is a free, one-off service. Maximum 15 items per car, and two mattresses per car.
Proof of address is required.
– Greaves Reserve, 2-20 Bennet Street, Dandenong. Saturday 30 June, 8am to 2pm.
The pop-up drive through recycling day is happening from 8am to 2pm on Saturday 30 June 2018.
Paperbark Tales
Wendy Grace responds to lived experience at Heritage Hill Museum and Historic Garden through abstract painting and photography inspired by cycles of life, change and growth.
– Walker Street Gallery and Arts Centre, corner Walker and Robinson streets, Dandenong. Friday 29 June to Saturday 21 July. Open Monday to Friday, 11am to 5pm, and Saturday, 11am to 3pm. Call 9706 8441 for more information.
Super sounds for Springvale
Heroes versus Villains is the theme for the City of Greater Dandenong Band's eighth annual cabaret concert.
The concert will feature more than 40 musicians and is the band's major fund-raiser.
There'll be prizes for the best costumes in the audience, and guests can bring along their own food and drinks.
– Springvale Town Hall, 397 – 405 Springvale Road, Springvale. Saturday 30 June, 6.30pm for a 7pm start. Tickets are free for kids aged 5 years and under, $10 for children under 12, $20 concession and $25 for adults. Visit dandenongband.org.au or call 0423 555 059.