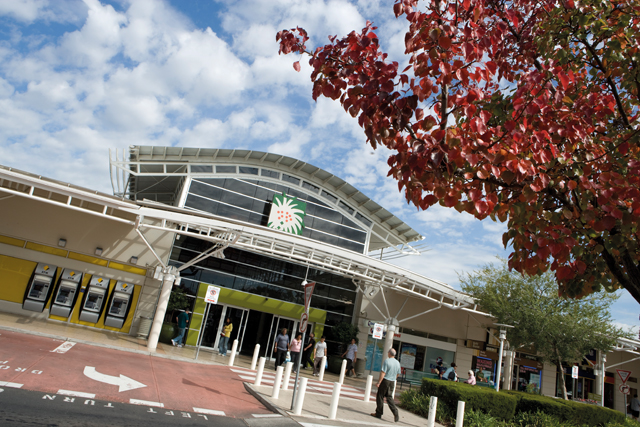 By CAM LUCADOU-WELLS
TRADERS in Dandenong's Palm Plaza were shocked that Numan Haider had been demonstrating at the mall days before his ill-fated visit to Endeavour Hills police station.
Police said last week Haider, of Endeavour Hills, had been a "person of interest" for several months and was carrying an ISIS flag during the demonstration about 5pm on 18 September.
His passport was suspended by authorities last week.
A trader, who did not want to be named, said he saw a "physically shaking" Haider being led away by some of a large contingent of police who swarmed the mall. "He seemed to be distressed. He was quiet, a fit, small young man."
"The police were not aggressive. They said why don't you come down to the station and have a coffee."
Many traders had not seen the incident, nor linked it to last Tuesday's much more sinister events – in which Haider allegedly met two police officers outside Endeavour Hills police station, stabbed them and was then shot by one of the officers.
The two officers were hospitalised – one initially critical with head, chest and abdominal wounds.
A teenager, who said he was a family friend for the past seven years, said Haider had just returned from Sydney and wanted to "fight for peace".
He was not surprised by Haider's fate.
"He gets influenced by other people. He says he wants to be religious and stuff."
A trader, who identified himself as Muslim, said "a few idiots" were tarnishing the religion.
"In the Koran, people who take these matters to extremes, they're contradicting their own religion.
"It's a few people who have a bit of knowledge and use it against the younger generation.
"They're a bunch of kids who have nothing better to do. Why is an 18-year-old just finished school worried about what's happening in Syria and Iraq? Worry about your life!
"The police are here to serve and protect."
Another trader said he and other Muslims felt under threat. "I'm scared. (Haider) has been pursued for months.
"This could happen to any of us."
Superintendent David Clayton of Victoria Police's south metropolitan region said Dandenong police and Muslim community leaders had a "very productive" meeting after the incident.
"(It) provided an opportunity to discuss and share experiences and community concerns."
He said police worked closely with local faith and community groups. Public safety was taken "extremely seriously.
"(We) will respond to any incidents of violence or unrest and will prosecute incidents of prejudice motivated crime or racial and religious vilification."
Plaza reviews security, see page 60.