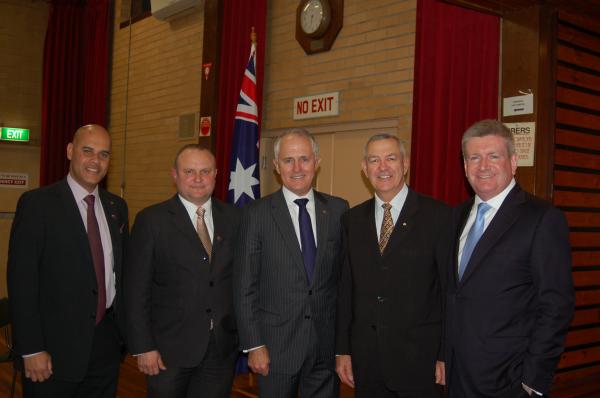 By CAM LUCADOU-WELLS
LIBERAL Party headquarters has denied involvement in a robocall purporting to deliver a message from "Prime Minister Tony Abbott" of a snap, early federal election.
Residents in the south-east Melbourne seat of Isaacs received the recorded message on their phones on Monday night.
Its voice-over declared it was the local Liberal candidate Garry Spencer.
The message closes with: "Vote for me and the Liberals in the next federal election which is likely to be called in the next few weeks".
Isaacs Labor MP Mark Dreyfus said he was concerned the candidate couldn't tell the difference between Mr Abbott and his recent successor Malcolm Turnbull.
"I'm not sure whether my opponent is invoking the ghost of Prime Ministers past or just isn't following current events, but a serious candidate for election should really know who the Prime Minister is.
"Given that the Abbott/Turnbull Government has doubled the deficit, overseen spiking unemployment and made huge cuts to local service providers, it is unsurprising that the Liberal candidate has to rely on robocalls to get his message out.
"I'm sure a lot of local residents would like to have a strong word about the mess the Liberals have made over the past two years."
Liberal state director Simon Frost said there had been no robocalls made into Isaacs by Mr Spencer this week.
"This is nothing more than a juvenile mischief making exercise by our opponents.
"The voice recorded on the call bears no resemblance to the voice of Garry Spencer, who is getting on with the job of listening to the community and developing a local plan for Isaacs."
Listen below to the recorded message and decide for yourself.