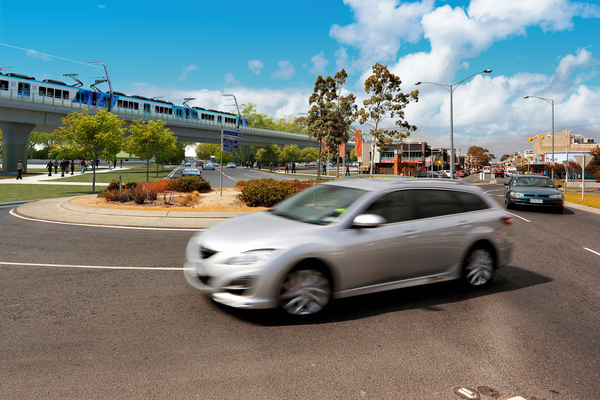 By CAM LUCADOU-WELLS
A TRAINING centre to reskill retrenched automotive workers will be established at Chisholm Institute as part of the State Government's skyrail project.
Premier Daniel Andrews announced a New Employment Exchange and Training (NEXT) centre as a partnership with the TAFE on Tuesday 16 February
It is part of the $1.6 billion skyrail project that will remove nine level crossings between Caulfield and Dandenong, including three in Noble Park.
The government claims the project will create 2000 jobs including at least 200 for apprentices and graduate engineers.
It was announced that the nine-metre tall rail sections will be constructed from pre-fabricated beams that will be "pieced together over the busy rail line as it continues to run".
"Removing level crossings using a modern elevated design means the trains keep running and the roads keep flowing – saving passengers and drivers the chaos of major shut-downs on our busiest rail line," Public Transport Minister Jacinta Allan said.
The centre will include a dedicated classroom and training space, a rail training centre and on-the-job training on the skyrail project.
The program will help re-skill people who are in "industries in decline" and teach students from diverse and disadvantaged backgrounds, according to a government statement.
Senior high school students and pre-apprentices can apply for access to construction-based work projects and supervised work experience.
The program will also provide Year 10, 11 and 12 students from local schools and pre-apprentices with access to construction-based work projects and supervised work experience.
Dandenong MP Gabrielle Williams said the initiative removed some of the state's most dangerous, congested level crossings and guaranteed "the next generation of Victorians get the skills they need".
The skyrail is expected to be completed in 2018.