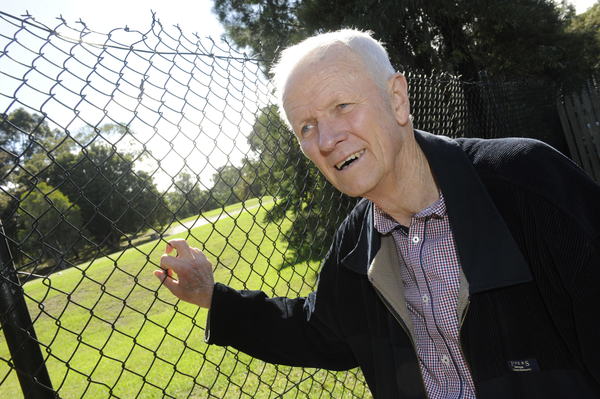 By CAM LUCADOU-WELLS
LANDHOLDERS are making a new push to rezone more than 1000 hectares from Greater Dandenong's green wedge zone.
The proponents have separately objected to Greater Dandenong Council's Amendment C143 that largely maintains the status quo.
Among their wishes are for a Chinese theme park, a housing estate interspersed with flood-retarding levees and industrial estates on the region's open paddocks.
Defenders of the South-East Green Wedge spokesman Barry Ross said the mooted changes would nearly halve Greater Dandenong's 2400-hectare green wedge zone.
"There's precious little left now.
"We're concerned about anything being taken out of the green wedge because it has been incrementally reduced over time.
"We've got to hold the line. As soon as they breach the wall, they'll all come galloping through.
"They're absolutely keen to make a killing."
The council's amendment thwarts Keysborough Golf Club's hopes to sell up its 76-hectare course for a housing estate.
Several members, including club captain Darrell Swindells, have submitted their dismay- especially given a majority of councillors voted to back the club's plan.
Among other objectors is Keysborough South Landholders Group which is seeking to rezone 570 hectares into a "rural living zone".
It proposes the reduction of four-hectare minimum lots in the area bounded by Hutton, Springvale, Pillars and Perry roads to 0.2 hectares – or half an acre.
It argued the extra 1000-plus homes within a mix of levees and open space would net the council $3.34 million in annual rates revenue.
Their voluminous submission was buttressed by consultants' reports on ecology, waterways, Aboriginal cultural sites, soil quality, traffic management and economics.
Landowners are also seeking industrial re-zoning of 337 hectares in the so-called Bangholme Triangle which is bound by Eumemmering Creek, EastLink and Harwood and Frankston-Dandenong roads.
In his submission, John Guastella argued that the land would be required as Greater Dandenong runs short of vacant industrial land.
The existing "real supply" of such land could be exhausted in as few as three years, Mr Guastella stated.
A state planning panel refused a similar proposal, which was backed by the council, in 2012.
Mexin Australia submitted its desire to transform a 43-hectare "degraded" lot at 616 Frankston-Dandenong Road into a "spacious, garden-based" theme park.
The council had failed to recognise uses with tourism potential in the Bangholme East precinct, it stated.
Mexin stated the council's feedback was it was unlikely to support a Gold-Coast style theme park but perhaps would back a low-scale, family-style resort with "sufficient strategic justification"
Other submitters included Clarke Road Developments and Earth Solutions Group, who want development constraints lifted from 46 hectares of reclaimed former landfill in Springvale South.
Reeds Consulting, representing owners of 80 hectares of farmland at 250-320 Glasscocks Road, Lyndhurst, argued rezoning would help take advantage of a proposed inland rail port.
It would be ideal for a "new community" of shops, home, retirement village and open space, it stated.
Councillor Peter Brown said the golf club's submission had the best chance of success when councillors were expected to vote on the amendment this month.
There was "no reason" why the club's land shouldn't be within the urban growth boundary, assuming a "reasonable percentage" of public open space and significant trees were retained.
Cr Brown also supported the Keysborough South Landholders Group push for what "could be one of the most beautiful living areas in Melbourne".
"A lot of the green wedge land has been land-banked by investors for the inevitable change to come.
"So why not give people the opportunity to benefit from their investment?"
In support of Amendment C143, councillor Matthew Kirwan said there was no clear case for Keysborough South Landholders Group land being suitable for housing.
"The area south of Hutton Road is a flood prone area with no infrastructure and significant indigenous, post-contact heritage and environmental value.
"Infrastructure is important – if we haven't yet met the schooling, public transport and community facility needs of the new estates of Keysborough why would we open up another area?"
Cr Kirwan said the rezoning push was futile given both major state political parties had no interest in changing the urban growth boundaries.
Most of the 70 submitters were in favour of the amendment, he said.
The amendment is expected to be considered by the council on 26 April and by a state government planning panel in July.