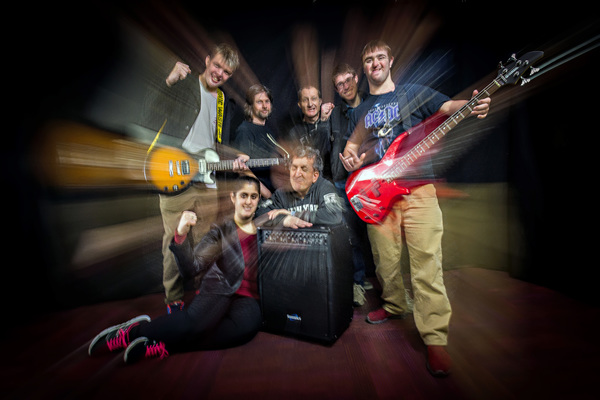 By CASEY NEILL
Adults with disabilities have banded together with a mission to rock.
Five of the seven members of The Wallarians have disabilities and came together through Dandenong-based support service Wallara Australia.
"But this hasn't gotten in the way from us making great music," guitarist Baden Johnson said.
"The various abilities has made the band more awesome.
"They can rock it with the best of them."
Justin plays saxophone, Sevda and Hayden provide vocals, Stuart is on bass, on drums is Andrew, and Declan and Baden play guitar.
They've written and recorded a track called It's All About Friends that's available for purchase online.
Money raised from sales and upcoming gigs will fund another recording.
They'll perform at The Groove Train, 2/27 Wells Street, Frankston, at 3pm on Sunday 7 August.
Tickets are $10 at the door.
Visit thewallarians1.bandcamp.com/releases to buy the single.
Watch The Wallarians' first gig.
https://www.youtube.com/watch?v=jhF0qPRt1-w