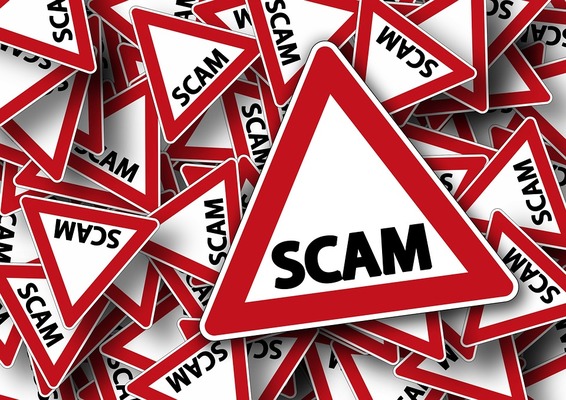 By Casey Neill
A Dandenong woman who dodged a scammer is warning others to be wary.
"I've just got over breast cancer. I thought I was going to take a bad turn," Phyllis Harrison said.
"The shock of it was unbelievable.
"I need to tell people 'please be aware'.
"Protect yourself. Don't be ignorant."
The 74-year-old received an email from someone claiming to be from Telstra on Wednesday 2 November, claiming she would be without broadband for six days while the company fixed an issue.
"I should have had alarm bells ringing," she said.
The email was addressed to her partner, Damian, even though the account was in her name.
"On Thursday afternoon, I got this phone call," she said.
Damian was on the phone with the phony Telstra technician from about 3.45pm to 6pm.
"They were getting Damian to give them information and little codes," Ms Harrison said.
"They were asking him 'what are you seeing now in the picture?'.
"He kept saying 'your computer is very, very slow'."
The scammer was remotely accessing their computer. Thankfully, they had no passwords saved on the device.
"They took his licence number and then they asked for his bank details," Ms Harrison said.
"They were so convincing.
"They're very clever people.
"They prey on you."
She clued onto the con and immediately called her bank.
"We're getting new cards. The bank was wonderful. They put me through to their scam department," she said.
"We've been to Telstra, we've been to the police.
"It's costing us $240 for a technician to come out and strip our whole internet.
"We've got to start from scratch.
"They said 'they're waiting in the background now for you to get on your banking'."
"We had the most horrible two days.
"We both felt sick.
"It needs to be highlighted.
"If you're in doubt, question them."
Ms Harrison said that the police, bank and Telstra said the period leading up to the festive season was a key target for scammers.
"People out there between now and Christmas need a helping hand," she said.
"We nearly got ripped off."
Consumer Affairs Victoria offers advice for avoiding scammers and for reporting scams.
Visit www.consumer.vic.gov.au or call 1300 55 81 81 for more information.