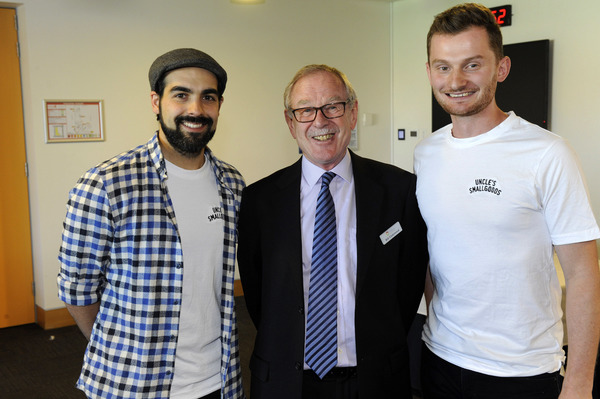 By Casey Neill
Five very different Greater Dandenong businesses have been applauded and rewarded for their innovation.
Mayor Jim Memeti presented certificates to the recipients of the latest round of Greater Dandenong Business Grants at Dandenong Civic Centre on Tuesday 6 December.
Each will receive up to $8000 plus business mentoring and marketing valued at about $2000.
SPEE3D is located in Dandenong South and builds 3D printers for production lines.
Fortis Adhesives and Coatings in Dandenong South manufactures industrial adhesives and floor coatings while MISCO, also in Dandenong South, fabricates and distributes electrical insulation and switchboard componentry.
Not-for-profit, community-based organisation Melba Support Services, in Dandenong, supports people with complex disabilities.
In Dandenong South, Freeze Dry Australia is manufacturing freeze-dried treats and meals for pets.
Cr Memeti said the grants were designed to promote and strengthen the Greater Dandenong business community, attract investment and stimulate business and employment growth.
"We are very fortunate to have such a vibrant and entrepreneurial business community," he said.
"It gives great strength to our city."
He said the council had distributed 12 grants since the program started in 2014.
Cr Memeti presented the first grant, which went to Thomas Street, Dandenong, business Young Uncles.
"How time flies," he said, recalling how nervous owners Bert Glinka and Brendan D'Amelio were at the time.
They returned for this year's presentation and shared their story.
"I'm also a small business owner, and I actually supply your business," Cr Memeti told them.
Mr Glinka said they used their grant to buy a high-quality coffee machine to meet their strategy of selling great coffee.
"As a small business owner, it's great to get a bucket of money," he said.
"We were financially stretched at that time.
"I think we fluked it, and we got it right."
The cafe has gone from strength to strength, as has the duo's smallgoods business that inspired the eatery.
Mr Glinka said they'd just bought a factory in Dandenong to expand their manufacturing arm.
"We couldn't have considered any other spot," he said.
"The support I've been getting is second to none."
He said receiving the grant showed the council had confidence in the business.
"That confidence has fuelled us to keep going," he said.
"It's about keeping your head above water, a lot of the time.
"It's good to know you have that support behind you."
Mr Glinka encouraged the newest recipients to take up opportunities the council would offer, like small business courses and alerts to opportunities.
"It can really challenge what you do day to day and change your course for the better," he said.
The Journal will profile each of the successful recipients in the new year.