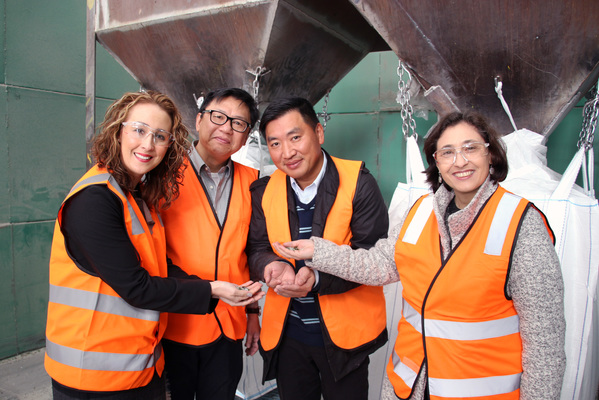 A Dandenong glass recycler will boost its efforts to reduce landfill thanks to a $500,000 grant.
Polytrade welcomed Energy, Environment and Climate Change Minister Lily D'Ambrosio and Dandenong MP Gabrielle Williams on Wednesday 12 July to celebrate the State Government cash.
It was among 15 companies to secure funding for infrastructure projects to help recover valuable resources and turn them into new products.
Polytrade will buy new machinery to sort and clean small fractions of glass for re-use.
This will allow the business to recover 56,000 tonnes of glass currently sitting in stockpiles plus recover and divert a further 22,000 tonnes from landfill each year.
"Some of the items we currently send to landfill contain valuable materials that could be recovered and reused," Ms Williams said.
"By investing in this important infrastructure, we can ensure that these materials are recovered and turned into valuable products, creating economic value for Victoria.