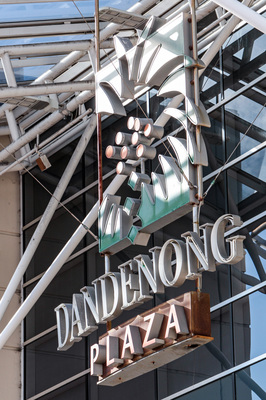 Sale to support kids
This car boot sale will support children in Uganda and India.
Stalls are available for $15.
– Dandenong Christian Reformed Church, 255 Outlook Drive, Dandenong North. Saturday 17 March, 7am to 1pm. Call Janny on 9790 0338 for more information.
Harmony in the plaza
There'll be live multi-cultural dance and music performances to celebrate Greater Dandenong's diversity.
The program will include Japanese drumming, Sudanese drum and dance performances, an Aboriginal dance group, Greek dancing, Polynesian dancing and more.
– Centre court on level two at Dandenong Plaza Shopping Centre, corner McCrae and Walker streets, Dandenong. Saturday 17 February, 11am to 5pm.
She 2018
The exhibition features six graduating artists.
Julia Burke's videos examine the way that sunlight and time change perception of an object.
Yvonne Jemmeson's prints, collage and sculpture examine the relationship between two dimensional and three dimensional space.
Talia Carroll's sensual photographs come alive with pinholes that pierce the flesh.
Susan Pover's sculptures form an anti-prosthesis that hinders the movement of the wearer.
Bertha Putri's intricate large-scale drawings combine Indonesian batik and Dutch-inspired motifs.
Madeline Nibali's series of painted family portraits are a set of recollections that could be based on false memories.
– Walker Street Gallery and Arts Centre, corner Walker and Robinson streets, Dandenong. Thursday 1 March to Thursday 29 March, Tuesday to Friday, 11am to 5pm, and Saturdays, 11am to 3pm.
Back to nature
The Alex Wilkie Nature Reserve is open every Friday and on the third Sunday of the month during summer and autumn.
The reserve is ideal for casual walks or enjoying a family barbecue or picnic.
Council park rangers are available for guided tours.
Live steamers mini-trains are available for rides on Sunday open days. Closed-toe shoes are required for train rides.
– Alex Wilkie Nature Reserve, Mackay Street, Springvale South. 10am to 5pm. Call 8571 1702.
Family fun at the library
Children and their carers can enjoy Lego, chess, puzzles and games.
Playing games together can improve literacy, numeracy, spatial awareness, socially appropriate behaviour and fair play.
This event is free and no booking is required.
– Springvale Library, 411 Springvale Road, Springvale. Saturdays during school terms, 11am. Call 1300 630 920 for more information.