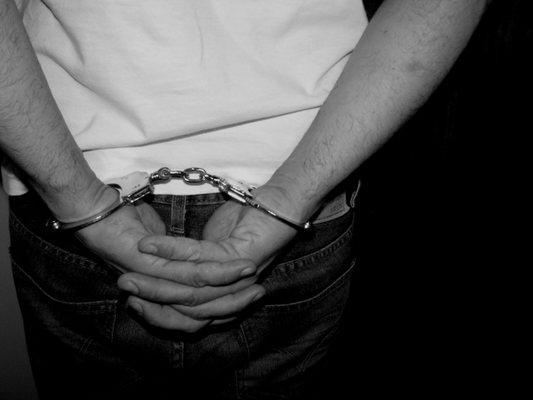 By Casey Neill
Police smashed a graffiti vandal network responsible for a frightening attack on a train in Dandenong South.
They executed nine search warrants in Truganina, Yarraville, Altona, Tarneit, Seaford, Brunswick and West Footscray from 6am on Tuesday 27 March.
Transit Safety Division Acting Superintendent Andrew Gustke said officers charged 10 people over more than 145 incidents on the public transport network over the past year.
They'll answer more than 700 charges ranging from conduct endangering life to criminal damage, burglary and trespass.
Police also seized two cars, explosives, cannabis plants, ecstasy, the drug ice, cash, laptops, phones, memory cards and hard drives.
The arrests particularly related to an alleged incident at the disused General Motors Railway Station in Dandenong South about 6.30pm on 26 December last year.
Metro Trains's safety, security and resilience general manager, Anthony Fewster, said vandals stopped a train in a really difficult part of the network to access.
"In the space of less than 15 minutes they've covered three carriages, graffitied the whole thing and really made an impact on passengers," he said.
"It was a really scary time for them."
He said the five or so vandals were wearing masks to avoid being captured on CCTV and blocked out the train windows.
"It's really intimidating and a real worry for passengers," Mr Fewster said.
"Historically, arrests like this do have a positive impact on reducing this sort of crime.
"This sort of crime is beyond just graffiti.
"These acts are inherently unsafe.
"On a daily basis we have to cancel trains. The impact of graffiti is not only a comfort one but a safety one."
Act Supt Gustke said the raids "significantly disrupted the major criminal network that's been involved with this".
"Some of the techniques they use, I would liken to organised crime," he said.
"They use anti-surveillance techniques and they're very much aware of police procedures and police presence.
"Some of these individuals have been connected to international networks.
"They travel to other countries to tag transport."
He said this vandalism was often a gateway to more serious offending.
"We are watching you through CCTV on every train and platform," he said.
"You will be seen and you will be caught."
Police encouraged commuters to report crime or suspicious behaviour to local police or Crime Stoppers on 1800 333 000 or www.crimestoppersvic.com.au.