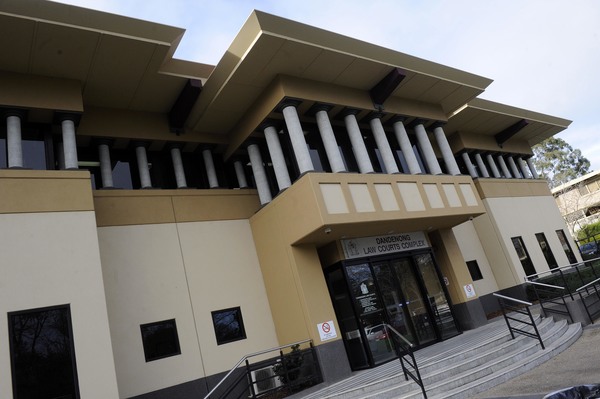 By Cam Lucadou-Wells
A heroin addict has dragged and kicked his ex-partner in Springvale's main street after she refused to give him more than $50, Dandenong Magistrates' Court heard on 18 June.
The 26-year-old pleaded guilty to assault by kicking and threatening to inflict serious injury with a pocket-knife in Springvale Road on 22 May.
After meeting with the accused outside a bank, the victim agreed to give him $50, according to an agreed prosecution summary.
He spotted a $100 note in her pocket but was refused any further money.
An argument escalated in which he dragged the victim by the hand as he rode his bicycle. He berated her for causing a scene.
When she handed him $100 to quell his anger, he produced a multi-tool pocket-knife.
"Because of you the whole street knows we've had an argument," he told her.
"Don't make me stab you with this knife. I'll cut your neck. I am not afraid to go to jail."
He followed her down the street, ramming her with his bike.
At one point, he grabbed her by the neck of her jumper, swung her around several times and kicked her in the side and legs.
In the midst of the scene, he also got into a fight with an unknown male over a cigarette.
He continued to follow on his bike until she reached Springvale police station. He was arrested and remanded in custody until the court hearing.
The man's lawyer told the court that the man's escalating violence was due to his heroin dependency.
In recent weeks, he started treatment on the opoid-addiction medication, suboxone, at Frankston Hospital.
"He has an insight into his drug dependency and he is wanting to do something about it
The man arrived without family as an asylum seeker nearly a decade ago.
He was born in a Thai refugee camp, where his mother died a few months later.
Magistrate Jack Vandersteen issued a full family-violence intervention order banning the man from any contact with the victim.
Mr Vandersteen noted the man's 27 days in custody, his guilty plea and available treatment.
He indicated that the man would be assessed and sentenced to a community corrections order on 19 June.