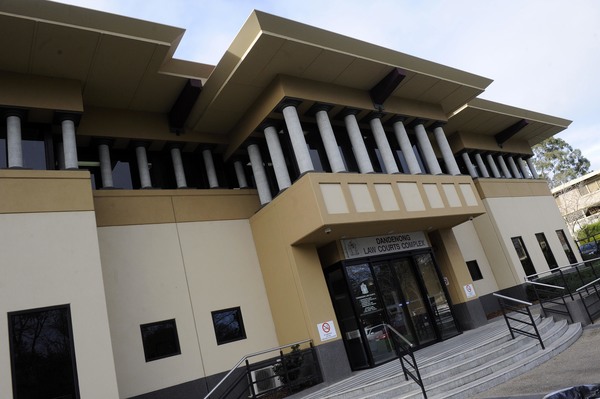 By Cam Lucadou-Wells
A Dandenong North bottle-shop owner has allegedly struggled to ward off two would-be intruders armed with a hammer and a knife who have yelled they would kill him, a court has heard.
At a bail hearing on 16 July, one of the accused Kayne Johns, 19, was also alleged to have driven off from an attempted police intercept in Dandenong in which police fired a gun.
Johns faced charges including car theft, shop theft, assault, criminal damage, breaching bail, failing to stop a vehicle on police direction and dangerous driving.
Johns had earlier tried to steal a slab of Johnny Walker cans from the bottle-shop about 4.10pm on 6 June, according to a police summary tendered to Dandenong Magistrates' Court.
During a struggle, the owner allegedly took hold of Johns's Gucci bag, which contained Johns's phone and ID.
Johns ran out of the store while his co-accused allegedly fled with a 10-pack of Woodstock Bourbon.
Ten minutes later, the pair returned to retrieve the bag. Johns was armed with a hammer and the co-accused with a knife, police claimed.
Johns allegedly head-butted a pharmacy owner, who was standing in the bottle-shop doorway.
The bottle shop owner struggled to shut and lock the front door of the shop, while the two accused males kicked, punched and used their weapons to try to get in, police submitted.
The pair allegedly yelled that they would kill the owner.
As they pushed the door slightly open, the owner swung a metal pole through the gap and struck Johns in the forehead.
The owner then managed to get the door locked and closed.
The co-accused and an unknown male who helped them try to break in then fled in a stolen Pulsar.
Police asserted that Johns had drunk a "large amount of alcohol" before the incident.
Two hours later, Johns was accused of attempting to steal a car parked at Quest Apartments, Dandenong.
About 7.40pm, police attempted to intercept him by driving in front of the Pulsar while stopped at Comfort Inn, Dandenong.
A police officer produced their gun and ordered Johns to get out of the car.
Johns allegedly started the car with scissors and reversed quickly, crashing into a parked vehicle that in turn struck another car parked behind.
He drove away as the officer fired their weapon, police claimed.
"By his own admissions (Johns was) drunk at the time of driving and subsequently avoiding police interception , placing police members in fear and danger resulting in them firing their firearm," the police summary stated.
Johns allegedly told police he was not trying to run over the officers, the court was told.
At the hearing, he also faced family violence charges, including threats with a knife and a screwdriver in February.
Six family members were protected by intervention orders, the court heard.
His defence lawyer told the court that Johns was having a "very difficult time" while in adult remand. He was not getting required mental-health drugs and had been recently hurt by an inmate.
"He has seen what other people are like (in adult custody) and he doesn't want to end up like them
The lawyer stressed that Johns's rehabilitation had to be a focus due to his young age – coupled with meth, Xanax and cannabis abuse and mental health issues.
He had family support and a place to live, if released, the lawyer said.
Magistrate Jack Vandersteen refused bail, noting the "very serious examples of those offences" that put several community members at risk.
If found guilty, Johns was likely to serve further time in jail; the prosecution cases were strong, he said.
Johns failed to show the required "exceptional circumstances" for his release , Mr Vandersteen said.
He was remanded in custody to face Dandenong Magistrates' Court on 30 July.