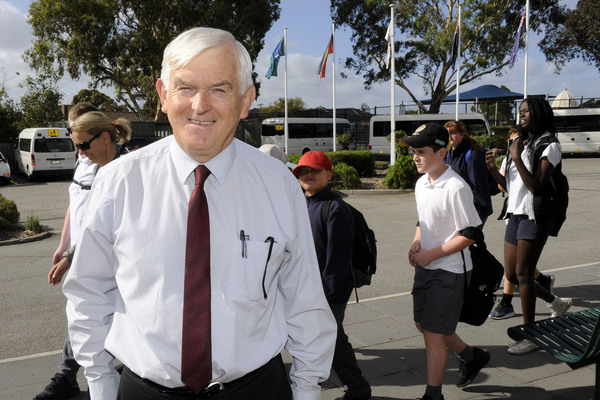 By Cam Lucadou-Wells
A pilot program may unlock long-awaited change for hundreds of school students with disabilities and special needs.
Emerson School and Doveton College are among more than 100 schools taking part in what the State Government says is a "world-leading" six-month pilot to assess learning needs of their students.
It comes as a result of a review into the maligned Program for Students with Disabilities – a blunt criteria that excluded scores of students with special needs from extra classroom help such as teacher aides.
The new assessment focuses on students strengths and educational needs, rather than what they can't do, says Emerson School principal John Mooney.
He said it married well with his school's philosophy of providing an "agile" curriculum so each student could individually flourish.
The need for change was underlined by the specialist school's 300-plus students being referred from 182 schools across the state.
Mr Mooney said there was also a need to streamline the "paralysing red-tape" and multitude of assessments for each child.
The amount of work to assess each new child being referred – up to seven a day – was "gobsmackingly anaethetising".
"We're constantly measuring – there's more to life than measuring."
Mr Mooney told of a student who was "three points" above the PSD's eligible IQ criteria. His mental health suffered at a mainstream school, before he was enrolled at Emerson.
"The change is remarkable. Now he is grinning from ear to ear.
"The kid can't believe his luck."
Education Minister James Merlino said schools needed to "inspire a lifelong passion for learning and having a disability or additional need shouldn't be a barrier to that".