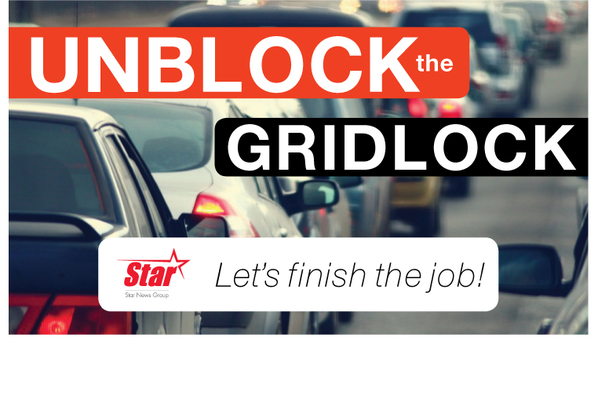 By Cam Lucadou-Wells
Within five minutes, there was a nose-to-tail bingle.
Then a car maneuvered back and across into a mile of stuck traffic to make an illegal U-turn.
It's a "pretty much standard" afternoon on the Princes Highway, Dandenong South says Doveton resident Leigh.
He as well as several frustrated motorists spoke to Star News, as part of our Congestion Day visit to our worst traffic choke-spots on 11 October.
The east-bound section was "mayhem" from 3pm-7pm, Leigh said.
It would routinely take 20 minutes to drive a kilometre from Prince Mark Hotel to the South Gippsland Freeway.
"It's just ridiculous. It has been for years."
As a result, he's seen drivers do the "stupidest things" such as driving the wrong way on an off-ramp, or making illegal turns to escape the traffic quagmire.
"It's pretty much standard around here."
Passing motorist Scott said: "I think one of the major problems is all the (traffic) lights. They stop-start everywhere and it's all out of whack.
"They work but they don't … mainly up higher at the (South Gippsland) freeway."
One of our Facebooks reader said the freeway overpass should be widened to three lanes with an extra right-hand turning lane.
Another for an eastbound fly-over from the South Gippsland to Monash freeways.
In the morning peak, Star News recorded the woes of Heatherton Road drivers, telling of long queues on the Monash Freeway on-ramp.
Kelly described "bumper-to-bumper" roads all over Doveton during the school drop-off run.
"The more lanes there are (on the M1), the more cars there are. So it doesn't make any difference."
A Facebook reader said that extra Monash Freeway lanes didn't help traffic flow on the on-ramps and surrounding roads.
Another called for better public transport so more people could leave their cars at home.
One driver, who didn't wish to be named, said he didn't have any problems. He normally left for work at 3.30am and returned home by 1pm.
So, his solution was to adapt to the situation. "Just leave earlier."