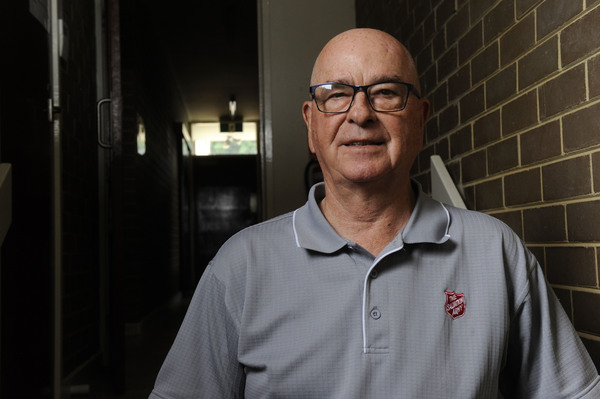 By Cam Lucadou-Wells
Financial counselling services in the South East have had their funding cut just ahead of the busy post-Christmas peak-season.
Clients at The Salvation Army in Dandenong and Lifeline Australia in Narre Warren have been given just a few weeks' notice of the defundings effective after 31 December.
To add to the chaos, the two services were left out from an extended funding roll-out for defunded services to help smooth the transition over the next 12 months.
John Farquharson, manager at The Salvation Army Dandenong, said the situation put his service's "desperate" clients and counsellors' jobs in jeopardy.
The Salvation Army was forced to continue to support its "large case load" of clients – with a "huge waiting list" – out of its own funds, he said.
"The needs of the people of the Outer South East are first and foremost in our view and we could not abandon the people in need of financial counselling.
"We believe that because of the great needs in this area – the most disadvantaged in Victoria – we should have been offered another twelve months of funding by the Department of Social Services as they have done for other agencies who lost funding in other regions.
"This seems most unfair to the people of this region."
The service had topped all benchmarks set by the Federal Department of Social Services, he said.
Instead, The Salvation Army lost out to Good Shepherd Microfinance after the tender process for reasons that remain unclear.
Casey North Community Information and Support Service, and South East Community Links also received funding.
"We have the greatest respect for other agencies in this area that have received funding, but the demand is far greater than what can be provided by the funding available."
The situation had caused immense stress for staff and their clients just weeks before Christmas, Bruce MP Julian Hill said.
"Labor is calling on the Minister to come clean on these cuts and ensure that services won't be disrupted at Christmas.
"It's frankly unbelievable that this miserable government would make cuts to the Salvation Army in Dandenong right before Christmas."
Sandy Ross, executive officer for Financial and Consumer Rights Council, said it was an "ill-run tender process".
"DSS has purely bureaucratic and technical arguments why these services cannot have their funding extended, unlike every other financial counsellor defunded by DSS."
A DSS spokesperson said there were no overall cuts to "vital" financial counselling funding in the South East.
"Where there is a transition to new providers, DSS will ensure it is a smooth process."
He said The Salvation Army's Dandenong service was deemed unsuccessful after a "rigorous and competitive tender process".
The Salvation Army received an extra $100,000 for its financial counselling across the state, he said.
• The Salvation Army is seeking cash donations to hand out vouchers as part of its annual Christmas charity drive.
Donations can be made at 55 James Street, Dandenong.