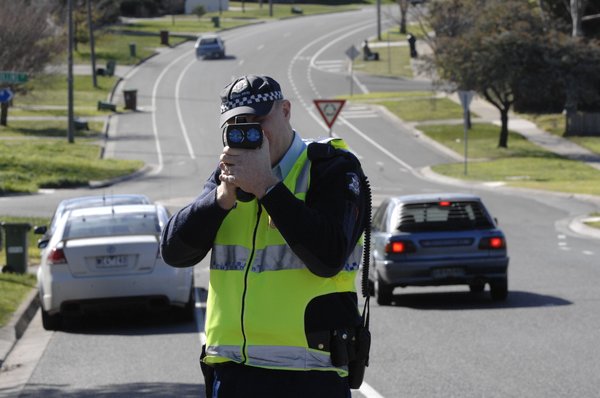 By Cam Lucadou-Wells
Serious road injuries were down in the South East during the recent Christmas-New Year traffic enforcement blitz.
Across the statewide Operation Roadwise, nearly 34,000 traffic offences were detected over 24 days from 14 December to 6 January.
It equated to nearly an offence a minute.
Senior Sergeant Clint Wilson, who oversees Southern Metropolitan's highway patrol units, said 16 people were seriously injured on roads in Greater Dandenong, Casey and Cardinia during the period.
Pleasingly, this was down from 25 in the same period 12 months earlier.
He said the massive numbers of police on the road played a part. Statewide, nearly 18,000 police shifts were undertaken.
During the operation, 42 drink-drivers, 10 drug-drivers and 61 unauthorised drivers were detected in Greater Dandenong.
Each of them was statistically more likely to be involved in a serious crash, Sen Sgt Wilson said.
"We were actively removing the worst drivers off the road."
Of the road casualties, the main contributing factors were speeding, alcohol, drugs and fatigue.
"As a whole, drivers and road users are considerate and are taking care over the holiday period.
"But we still have a core group of drivers that don't care."
He said Highway Patrol police were proud of the dropping road toll, which hit a record low 214 in Victoria last year.
"No one likes giving out tickets. Each of them have a passion to reduce road trauma."
Across the state, Operation Roadwise netted 12,000-plus speeding offences – with a surge in drivers surpassing the limit by 10km/h and more.
There were also 452 vehicle impounds, as well as 2492 unregistered vehicles and 2282 unauthorised drivers detected.
Road Policing Command Assistant Commissioner Stephen Leane said the high number of people engaging in behaviours that posed a risk to themselves and others was concerning.
He pointed to large numbers of drivers using mobile phones and drugs, without seatbelts and disobeying road signs.
"I encourage everyone who's using our roads to think carefully about what they can do to keep themselves and others safe."