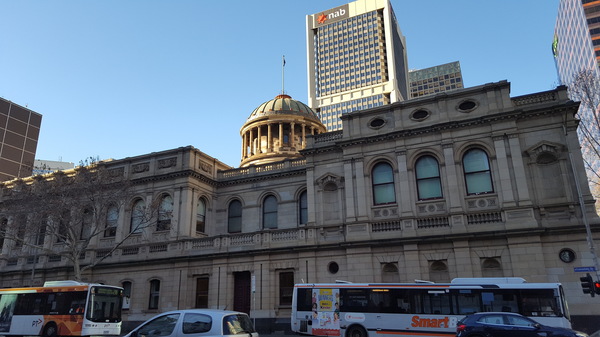 By Cam Lucadou-Wells
A bid to increase the jail time for a shooter who killed 20-year-old Dandenong man Rahat Khan has been dismissed by the Victorian Court of Appeal.
The Director of Public Prosecutions had appealed against what it submitted was a "manifestly inadequate" five-year sentence – with eligibility for parole within three years – for Kamil Yucel's act of manslaughter.
Yucel, 30, had shot the unarmed Mr Khan twice with a handgun during an angry confrontation in Dallas, Melbourne in July 2016.
Yucel had aimed his gun in a downwards trajectory. The victim died from a gunshot wound to the chest, as he bent forward after being first shot in the leg.
It was found by the Supreme Court last year that Yucel had armed himself out of an "ongoing, genuine and reasonable" fear of being shot in a revenge attack ordered by one of Mr Khan's associates.
Police had warned Yucel that he was in danger at the time.
He had been laying low – spending large amounts of time in Turkey, staying at different places in Melbourne and parking his car away from his dwellings.
He'd known the victim Mr Khan only as an associate of the man he feared, Justice Lesley Taylor said during sentencing last year.
"While that action may be 'defensive in nature' … it was nonetheless illegal.
"You chose to act outside the law and not within in it."
Mr Khan, known as a gifted cricketer and Aussie-Rules footballer at Dandenong North, aspired to play AFL.
Justice Taylor noted that Mr Khan's family was "shattered" by his death.
In a joint judgement in the Court of Appeal on 14 March, Justices Stephen Kaye, Richard Niall and Mark Weinberg found the sentencing was "in range" for the "unusual" and "unique" case.
"It is at least clear that this was far from being at the higher end of unlawful and dangerous act manslaughter.
"The evidence that was before the sentencing judge clearly established that at the time of the incident in which Khan was killed, the respondent had a genuine fear that his life, and perhaps that of his immediate family, were in real danger."
The appeal judges also noted Yucel's good prospects of rehabilitation, a lengthy trial delay and strong family support.
"There is nothing to indicate that Her Honour failed to appreciate the seriousness of the offence.
"A sentence of five years' imprisonment is not to be viewed as a 'slap on the wrist'."