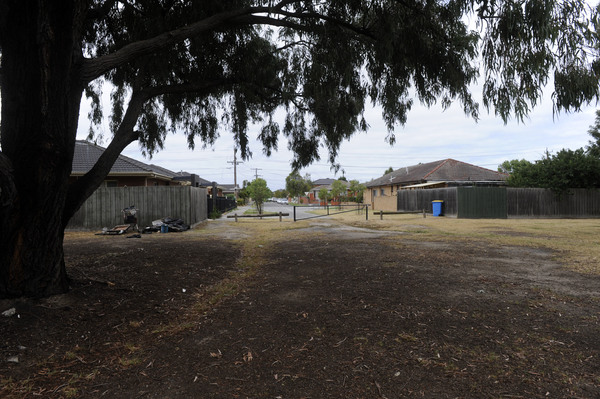 By Cam Lucadou-Wells
Greater Dandenong Council is set to formally lobby the State Government to retain parkland in Dalgety Street, Dandenong South.
After years of fruitless negotiation with the council, Melbourne Water is considering the disposal of the 'surplus' public-owned land for redevelopment.
At a meeting on 12 March, Cr Jim Memeti labelled the move as "beyond a joke".
The council had managed the 3000-square-metre parkland backing onto Dandenong Creek for many years, he said.
It had become a popular playground as well as a place to kick footballs and soccer balls.
"I had thought we owned this land and to potentially lose this land would be detrimental."
Councillors unanimously endorsed writing to Water Minister Lisa Neville, Dandenong MP Gabrielle Williams and other State Government ministers for the 3000-square-metre parkland to be gifted or leased at a peppercorn rate to the council.
Cr Matthew Kirwan said residents had expressed how important the park was to them.
"Visiting the park myself I have seen young families use it specifically, as young families prefer smaller parks, and also people walk through it particularly walking their dogs.
"It forms a important adjunct to the pedestrian and cycling trail on the south bank of the Dandenong Creek which as a council we have supplemented in recent years with plantings of indigenous vegetation."
Cr Kirwan noted that the land was classified as a Public Park and Recreation Zone "which means Melbourne Water themselves recognise it as a park".
In recent weeks, Dandenong MP Gabrielle Williams and Cr Kirwan had clashed over the future of 'surplus' Melbourne Water land in Dandenong.
Since 2014, the council has resisted an offer to purchase the land from Melbourne Water for more than $2 million.
Cr Kirwan was opposed to ratepayers essentially having to buy back public land as "vital" open space.
Ms Williams recently told Star News that after "multiple opportunities" that the council had "rejected outright purchasing the land".
"Rather than politicking Cr Kirwan needs to actually work with his fellow City of Greater Dandenong councillors to establish a formal position on the transfer of this land.
"The community expects council to work productively with Melbourne Water to get the best outcome for those who use this open space."