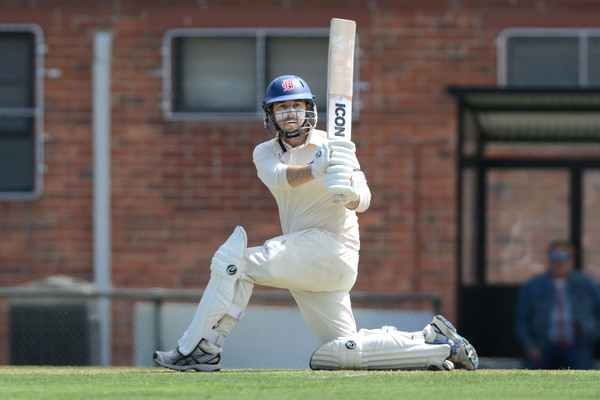 By Nick Creely
One in 18.
Those are the odds of taking out the Victorian Premier Cricket title.
For Dandenong, the reigning red and white ball champions, they will set out in the quest for another premiership on Saturday and Sunday, with the Panthers well and truly in the frame for back-to-back flags.
In such a revered competition, that would be some feat for the club with plenty of heart out of Shepley Oval.
So much is left to play out, but one thing is all but certain – the Panthers are one of the great teams of the modern era.
Here's how the season has panned out so far ahead of what's sure to be an enthralling qualifying final against Carlton:
Round 1 – Dandenong 5/197 (L.Edwards 68*, B.Forsyth 32, B.Walsh 3/37) def Ringwood 7/187 (I.Holland 66, A.Buch 5/26).
Both the Panthers and Rams battled out a low scoring one-dayer to begin the season at Russell Lucas Oval, with a brilliant 68 not out Lincoln Edwards helping the visitors recover from a slow start. Impressive left-arm tweaker Akshat Buch then stole the show, snaring an incredible 5/26 to halt the Rams in their tracks and steal a thrilling win to begin their title defence.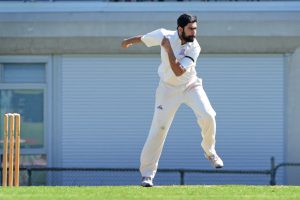 Round 2 – Essendon 8/217 (O.Soames 53, M.Hill 51, A.Ayre 34, N.Perera 32, J.Wilcock 3/45) defeated Dandenong 158 (B.Forsyth 51, J.Pattinson 32, J.Seymour 3/24, N.Perera 3/36).
The Bombers looked strong on paper on their trip to Shepley Oval, and showed why they were to be one of the sides to watch this season with a dominant win against the Panthers. The visitors racked up 8/217 after losing some early wickets courtesy of a ripping early spell from James Wilcock, and it was only a fighting 51 from Brett Forsyth that had the Panthers in the contest.
Round 3 – Dandenong 1/169 (T.Donnell 90*, B.Forsyth 50) defeated Northcote 166 (S.Harbinson 72, J.Sunderberg 48, J.Wilcock 5/28).
How about this for a bounce back?
The Panthers completely flattened Northcote in a truly dominant showing at Bill Lawry Oval. Quick James Wilcock continued his sparkling early season form to snare 5/28, and Brett Forsyth and Tom Donnell made light work of the chase, putting on their first 100-run stand of the season to see the visitors to a nine-wicket win.
Round 4 – Dandenong 7/123 (L.Edwards 33, S.Reid) drew Melbourne University
The Panthers and Students drew in this rain-soaked start to the red-ball stuff, with only 48 overs played across the two days.
Round 16 (replayed) – Melbourne University 6/230 (I.Borgas 80, A.Gregory 44, L.Scammell 32*) defeated Dandenong 8/227 (B.Forsyth 82, J.Pattinson 46, C.Forsyth 32*).
In the replayed fixture after rain halted any progress in the red-ball match, the white-ball was brought out and with a great result for the Students, who narrowly defended their total aside from the brilliance of Brett Forsyth, who held the chase together with another superb knock. Spinner Akshat Buch was the most impressive of the bowlers, while James Pattinson bowled quickly to snare a wicket himself, and also carve 46 off 60 balls.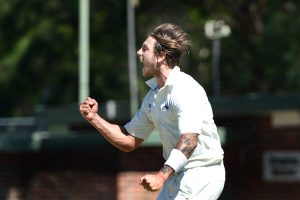 Round 5 – Dandenong 9/308 (B.Forsyth 146*, T.Donnell 65, T.O'Connell 4/88) defeated Monash Tigers 171 (S.Taylor 61, J.Nanopoulos 3/36, A.Buch 3/41).
It was already clearly from the opening round that Brett Forsyth was in for a run-soaked season, but the star opener cracked an epic 146 off 333 balls, combining for another 100-run stand with Tom Donnell to set up a mammoth total at Shepley Oval. The Panthers asserted their control early on day two, and despite Sam Taylor playing a fine hand for the Tigers, James Nanopoulos and Akshat Buch combined for six wickets to steal the game away.
Round 6 – Dandenong 8/369 (J.Nanopoulos 86, T.Donnell 75, L.Edwards 57, A.Buch 48*, J.Fry 3/61) drw Casey-South Melbourne 8/332 (L.Wells 154, J.Wyatt 54, M.Wallace 36, L.Sperling 36, J.Nanopoulos 4/75, J.Wilcock 3/72).
It was tough work for bowlers on a flat Casey Fields pitch against south-east rivals Casey, with the two drawing in a Saturday/Sunday fixture. The Panthers batted beautifully through the first day, starting with Tom Donnell and Lincoln Edwards, before finishing with James Nanopoulos and Akshat Buch finding the boundaries at an alarming rate. But, the next day, on what was a fiery clash, Luke Wells played one of the great knocks of the season despite the threat of James Nanopoulos with the ball, to see out what was a thrilling draw.
Round 7 – Dandenong 2/148 (B.Forsyth 80*, T.Donnell 39) defeated Prahran 147 (L.Bangs 40, S.Seymour 31, J.Wilcock 3/28).
A wonderful team effort from the Panthers saw the True Blues tumble for just 147 inside 50 overs, and the home side got the points with ease by eight wickets, with Forsyth and Donnell cracking 90 runs for the first wickets. Yet another half-century by Forsyth was the real talking-point, with the dynamic opener slashing another 12 boundaries in his unbeaten knock.
Round 8 – Melbourne 7/326 (M.Brown 157*, J.Harper 49, B.Thomson 38, J.Nanopoulos 3/68) drew Dandenong 6/164 (J.Nanopoulos 75*, T.Donnell 38, A.Boyle 4/26).
The Panthers were perhaps lucky to have escaped with a draw after rain meant that play couldn't be continued late on day two. A brilliant century to Melbourne skipper Matthew Brown was the highlight of the match, with Panthers all-rounder James Nanopoulos once again contributing strongly with the bat and the ball.
Round 9 – Dandenong 8/251 (B.Forsyth 69, T.Donnell 38, D.Elmi 3/27) defeated Frankston Peninsula 6/248 (R.Salerni 71, T.Ewing 59, D.Elmi 58).
It looked like the Panthers were headed for a shock loss to the Heat at one point, before Akshat Buch and Darren Pattinson found the runs in the dying moments of this one-dayer to seal the win. Earlier, Brett Forsyth carved another half-century with the bat, while Pattinson was the pick of the bowlers in a gallant batting display by the visitors.
Round 10 – Carlton 231 (B.Stepien 64, H.Smyth 36, C.Stevenson 33, T.Donnell 3/29, J.Nanopoulos 3/49) defeated Dandenong 206 (B.Forsyth 79, P.Sweeney 31*, A.Smillie 5/45, T.Smyth 3/42).
A tremendous bowling effort by the Blues saw the Panthers go down at Shepley in this one-day fixture.
Restricting the Blues to just 231, the Panthers were looking good at 2/106 and with Brett Forsyth crossing another half-century, but a whirlwind spell by Aaron Smillie saw them fall just short in what was the second loss of the season.
Round 11 – Camberwell Magpies 6/238 (T.Russ 66*, S.Hill 64, L.McManus 51, D.Rawson 30) defeated Dandenong 221 (J.Nanopoulos 78*, T.Donnell 31, W.Walker 3/29).
James Nanopoulos was a shining light in what was another disappointing loss to the Panthers, one that saw them teetering on the edge of the top-eight.
A rare failure for the Panthers top-order was the catalyst for the loss, with Nanopoulos the only real player to get going with the bat and ball once again.
Round 12 – Dandenong 231 (J.Nanopoulos 68, A.Buch 41, S.Elliott 5/58, T.Lawford 4/65) defeated Fitzroy Doncaster 159 (T.Lawford 56*, N.Vardi 30, A.Buch 3/24, J.Shaw 3/34) and 2/50.
A superb bowling performance, sparked by the likes of Englishman Josh Shaw and a wonderful spell of spin bowling by Akshat Buch had the Panthers in a dominant position, but the Panthers' top order couldn't fire and suddenly it was game on throughout day two. But champion all-rounder James Nanopoulos saw the home to victory, combining late with Akshat Buch to help get the Panthers' season back on track.
Round 13 – Dandenong 2/184 (B.Forsyth 100*, P.Cassidy 58) defeated Greenvale Kangaroos 166 (D.Worthington 45, P.Cassidy 4/33, J.Shaw 3/32).
A wonderful century to Brett Forsyth capped off a second win in a row against the struggling Greenvale away from home, but it was his stunning 128-run opening stand with usual lower order bat Pete Cassidy that was even more impressive. Cassidy starred on day one to also take four wickets, with his timely return a serious boost for the Panthers as the race for finals positions heats up.
Round 14 – Dandenong 5/354 (B.Forsyth 168*, J.Pattinson 68, T.Donnell 35, C.Forsyth 31, L.Dredge 4/76) defeated Footscray 9/350 (D.Kight 98, D.Russ 91, M.Underwood 41, D.Brasher 40, J.Kight 39, J.Nanopoulos 4/73, P.Cassidy 4/73).
A tough track for the bowlers saw runs flow at an alarming rate at Shepley Oval, and after the Dogs racked up a whopping 350 on day one, the task was certainly ahead for the Panthers the following week. But, Brett Forsyth once again carved up the red-ball, cracking an unbeaten century as the Panthers got home late on day two and with five wickets still left in the shed. Talks of Forsyth being in the mix for Victorian selection start to rear again, such has been his dominance.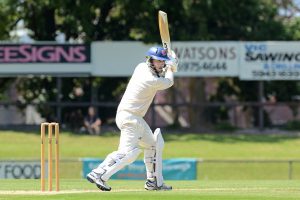 Round 15 – Dandenong 4/281 (C.Edgeworth 72*, C.Forsyth 61, L.Edwards 53, T.Donnell 31, J.Nanopoulos 31*) defeated Kingston Hawthorn 150 (S.Chopra 38, R.Dhindsa 30, J.Thomas 3/12).
A professional win on the eve of finals, the Panthers tuned up for a flag defence by dismantling the Hawks to finish the home-and-away season, with Lincoln Edwards, Cam Forsyth and Comrey Edgeworth all seizing their chance to spend some time in the middle. The Panthers, as a result, surge into the top four, setting up a mouth watering final against Carlton.
Home and away finish: 4th, 9 wins, 4 losses, 3 draws
Leading run-scorer: Brett Forsyth – 962 runs at 80.17
Leading wicket-taker: James Nanopoulos – 27 wickets at 18.67
The Panthers and Blues will play off in a highly anticipated affair at Princes Park this Saturday and Sunday, with play to begin at 10.30am.