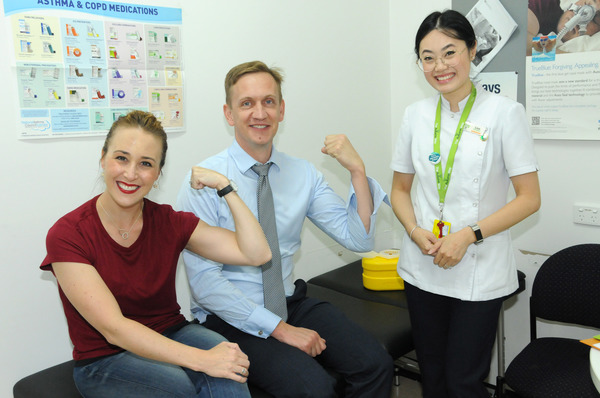 -
Free flu shots are available for young and old this year.
The State Government is offering the free annual vaccine to children aged 6 months to 5, as well as adults over 65.
Pregnant women, Aboriginal and Torres Strait Islander people, and those with a chronic condition or weakened immune systems are also eligible.
The $3.5 million program aims to protect those at higher risk of complications from the flu.
Dandenong state MP Gabrielle Williams and Bruce federal MP Julian Hill recently took their jabs at Autumn Place Pharmacy, Doveton.
"The best defence against the flu is the flu shot," Ms Williams said.
Mr Hill also encouraged for people to get a flu shot from mid-April, ahead of the peak flu season in June-September.
"Quite simply, flu vaccinations save lives," he said.
In the past year, 1.78 doses of flu vaccine have been distributed in Victoria – a 30 per cent increase on 2017.
The increase is thought to have resulted in a 76 per cent decrease in flu cases, just 11,485 in Victoria in 2018.
Details: betterhealth.vic.gov.au/health/healthyliving/flu-influenza-immunisation