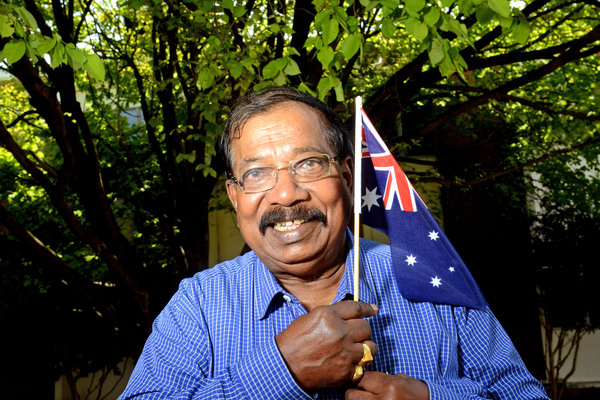 By Cam Lucadou-Wells
Sri Lankan communities in Melbourne's South East were reeling after suicide bombers killed hundreds in churches and hotels in their homeland on Easter Sunday.
A shocked Tamil community leader Wicki Vikramasingham said victims of a variety of faiths and nationalities succumbed to the blasts.
People were left wondering why it happened, and why churches were the main targets.
He said many Sri Lankans in Melbourne were still awaiting news on the fate of family and friends.
"This is a very bad day – everybody in the world is very unhappy.
"We've suffered enough. The whole nation had suffered economically, physically and spiritually – many lives were lost in civil war and tsunamis.
"We're rebuilding again and then it's happening again."
At one of the targets St Anthony's Shrine in Colombo, worshippers of Hindu, Muslim, Buddhist, Christian and Catholic backgrounds would routinely gather for Tuesday and Sunday masses.
In a land still healing from a long civil war, St Anthony's was a place that catered for Sinhalese and Tamil alike. It delivered masses in Sinhalese, Tamil and English for gatherings of up to 1000.
A Hindu in faith, Mr Vikramasingham was a frequent visitor to St Anthony's when in Colombo.
"For the first time, we had been hearing about the bonding and good feeling.
"There was no reason to do this. We all want a united Sri Lanka."
A huge crowd overflowed from the Dhammasarana Buddhist Temple in Keysborough on Monday 22 April, joining in blessings and prayers for the dead and injured.
The Dandenong-based Victorian Tamil Cultural Association is planning a service in coming days. A venue has yet to be finalised.
The Sinhalese-based Buddhist Meditation Association of Victoria is also planning a service.