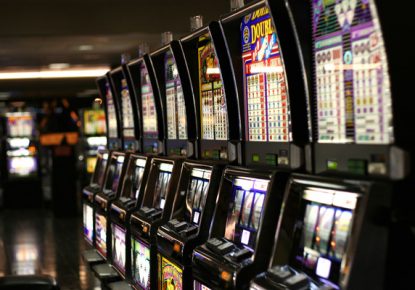 By Cam Lucadou-Wells
Greater Dandenong Council will fight against a central Dandenong hotel's plan for 25 extra poker machines.
Castello Group has applied to the state's gambling regulator to transfer 25 of its 30 gaming machines from the Jim Dandy Hotel to Players Hotel in Scott Street.
As part of a $750,000 renovation, the gaming lounge at Players Hotel – previously known as Nu Hotel – will double from 25 to 50 machines.
The move would result in five less machines in Greater Dandenong, and the closure of the Jim Dandy as a pokies venue, Castello argued in its submission to the Victorian Commission for Gambling and Liquor Regulation.
"Given the location of the Jim Dandy Hotel and the problems it has encountered in the past, the Castello Group shares the Council's view that it would be of great benefit to the Dandenong community if the venue was closed," Castello stated.
It plans to add a cafe and bistro to the "tired" Players Hotel, which requires "substantial work to be reinvigorated as a competitive venue".
At a 27 May council meeting, Cr Matthew Kirwan noted Castello's own submission showed that gaming losses would rise by $4.5million at Players.
Overall gaming losses in Greater Dandenong would rise by an estimated $1.9 million.
Its main catchment area was Dandenong – the municipality's most disadvantaged residents with among the lowest incomes and English fluency in Melbourne, Cr Kirwan said.
The venue would be a temptation for people attending nearby welfare agencies and Centrelink, he said.
"It's a terrible place for a gambling venue, and it's a terrible place to make an even bigger one."
Cr Jim Memeti said residents didn't have the "extra cash to play or gamble in any shape or form".
"This community has had enough. We must say no to further machines.
"We actually have to get less machines.
"We've have enough of broken families, we've had enough of people having not enough money to heat their houses … because people get sucked in and it's addictive."
Cr Tim Dark, in support of the application, said it was "different" because it sought to reduce the overall poker machine numbers.
"I find it very difficult to oppose something when you look at reducing the machines and reducing the harm in Greater Dandenong."
Cr Sean O'Reilly said the gambling industry didn't seem to entertain harm minimisation measures such as $1 maximum bets.
"The council only has the blunt instrument of opposing poker machines as is in our policy.
"I hope this industry one day can take more responsibility and we can perhaps meet them somewhere halfway."
The application will be heard at the Victorian Commision for Gambling and Liquor Regulation on 11 June.