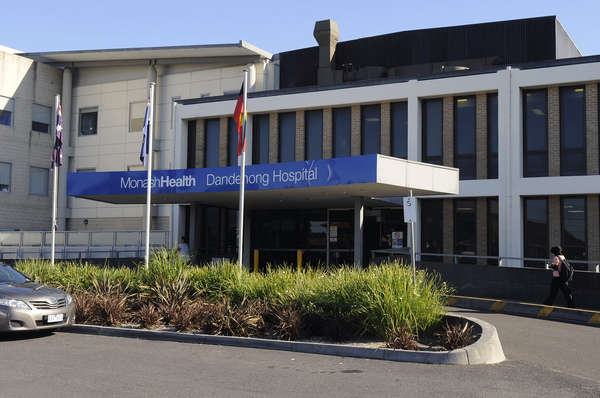 By Cam Lucadou-Wells
A patient at Dandenong Hospital, who had requested halal food, has told of her great shame and embarrassment after being served bacon in her soup.
The patient, who wishes not to be identified, was devastated after eating the minestrone soup in the maternity ward on 1 August – despite clearly marking her menu paper with the word 'halal'.
"Only after consuming a few spoonfuls – believing that they 'respect' others' dietary requirements – I saw some pink-coloured pieces that looked like bacon.
"I immediately stopped eating and felt extremely shocked and heartbroken."
It took several days of enquiries before catering staff confirmed the blunder, apologized and walked away, she says.
Though consoled that she ate the non-halal meal by mistake, she says she is still wracked by "life-long guilt and pain".
Normally, she makes great efforts not to consume non-halal products. She'd never eaten pork previously.
She fastidiously checks her grocery items, including their additive numbers, to ensure they are halal.
"I went through an emotional trauma where it should be a happy time with a newborn baby.
"I never told this (incident) to anyone in my family, except for my husband, due to my embarrassment."
Three months later, a staff member said he'd investigate the matter to ensure it didn't happen again. But the patient says she hasn't heard back from the hospital.
She contacted Star News in the hope that the hospital doesn't make the same mistake.
Bacon and other pork products are among the list of non-halal or haram foods.
According to the Islamic Council of Victoria website, "the prayer of a person is rejected by Allah if the food consumed is prohibited (haram)".
A spokesperson for Monash Health said the hospital served hundreds of meals for patients with a wide range of dietary requirements, including halal, every day.
"We have discussed this incident with the patient and would like to again offer our sincere apologies for any distress caused during their stay at Dandenong Hospital.
"Every effort is made to ensure the dietary and cultural needs of our patients are accommodated.
"We continuously review and improve our food service processes. As part of these reviews, we are considering how we can better accommodate cultural dietary needs."