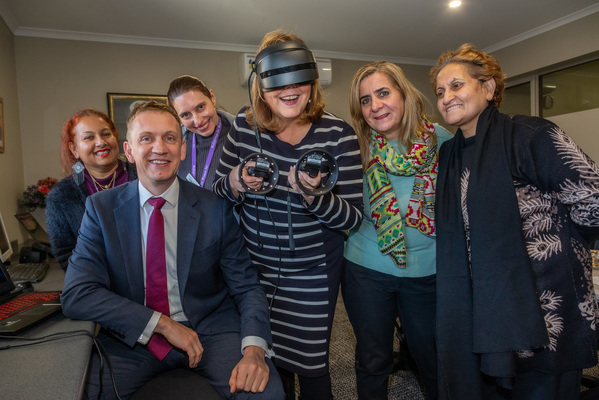 -
A new learning space named after a much-loved colleague has been opened at Wellsprings for Women.
The Rose Room, named after the late Rose Elias, will house a computer lab as well as host programs on financial literacy, business skills and entrepreneurship.
Chief executive Dalal Smiley said Ms Elias, who died in March 2018, had contributed to Wellsprings' growth and to helping the most disadvantaged women in the community.
Bruce MP Julian Hill, who successfully recommended the room for a Federal grant, opened the space on 26 June.
It coincided with the launch of Wellsprings' new program Digital Literacy for Seniors, with a hands-on demonstration of virtual-reality games. The program is funded by Be Connected.
The Rose Room was funded by the Federal Government, the State Government, Gandel Philanthropy, Jack Brockhoff Foundation and CCI Giving.