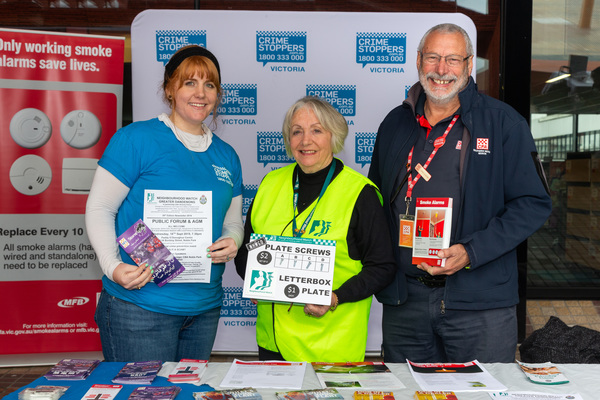 By Danielle Kutchel
Greater Dandenong residents had the opportunity to meet those at the forefront of keeping the community safe at a recent event.
The community safety event, held at Harmony Square on Wednesday 3 July, saw representatives from Crime Stoppers, Neighbourhood Watch Greater Dandenong, Victoria Police and the CFA step out to meet residents and provide information on safety services.
More than 150 people attended the set up.
Jim Davine, acting director community services at the City of Greater Dandenong, said the council had organised the day in conjunction with emergency services and community safety organisations in order to encourage residents to learn more about personal and community safety.
"Very few opportunities exist for the community to engage with the agencies involved in this event, and encouraging that connection is important to increasing feelings of safety," he said.
According to Mr Davine, the key messages of the day included the importance for the community to report crime and suspicious activity to the police when it occurs and to Crime Stoppers when it was in the past, encouraging participation in Neighbourhood Watch meetings to learn about crime prevention strategies and keep up to date with community safety issues, and learning about common sources of fires in the home and how to manage fire emergencies.
"While recent statistics reveal that crime is decreasing in the municipality, the safety and security of residents and visitors to the City of Greater Dandenong is important to Council," he said.
Dawn Vernon, president of Neighbourhood Watch Greater Dandenong, commented that the day had been useful with many residents interested in learning more about personal and community safety.