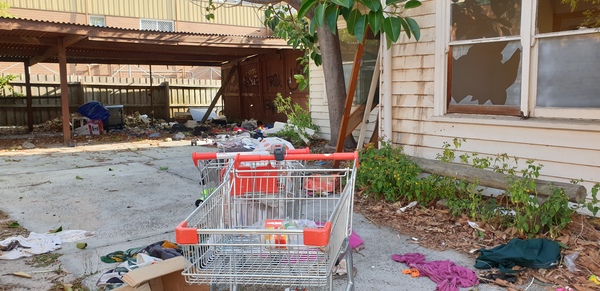 By Cam Lucadou-Wells
A spate of abandoned squatter-homes have been suspiciously set alight, according to Dandenong police.
Fire crews were called out to the former Ambulance Victoria station on Stud Road about 8.43pm on Thursday 4 July.
They extinguished the blaze, which had spread into the ceiling.
Police believe that squatters had been living in the premises, with drug paraphernalia found inside.
A single garage and its contents at an abandoned unit in Pickett Street, Dandenong were destroyed in a fire reported just before 1am on Sunday 7 July.
Police are treating the fire at the reported squatter-property as suspicious.
A unit at an abandoned site at 35 Scott Street was destroyed on Monday 8 July. Fire crews attended at 11am to find a squatter with a lit-up steel drum in the unit's bedroom.
Fire officers extinguished the drum fire.
Three hours later, they re-attended finding the drum and an extensive part of the unit alight. The place was littered with syringes, police say.
In March, Star News reported on neighbour complaints about the three-unit squat house on Scott Street.
Abandoned since October, unsightly piles of rubbish such as white-goods, mattresses, a cot and shopping trolleys had accumulated in the driveway and garages.
A complainant told Star News that the site was regularly visited by suspected drug dealers and users.
Any information to Greater Dandenong CIU on 9767 7487 or Crime Stoppers on 1800 333 000 or crimestoppersvic.com.au