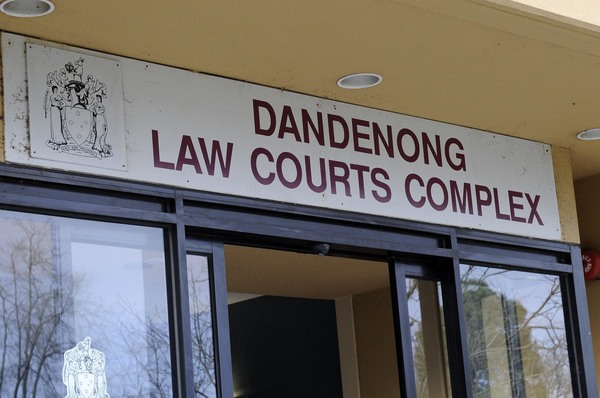 By Cam Lucadou-Wells
A Dandenong driver who rammed a marked police car in Doveton has been ordered to repay Victoria Police more than $6000 in damages.
Police had observed Chantelle Sullivan, 28, driving at high speed in a stolen Toyota Echo from Prince Mark Hotel car park about 4.40am on 10 April 2018, Dandenong Magistrates' Court heard.
During a winding journey, the car nearly struck a parked vehicle on the bend of McLennan and Theyer streets.
At that point, police activated emergency lights and pursued her at a fast speed, according to a police summary.
Sullivan quickly slammed on the brakes, forcing police to stop about two metres behind the car.
She reversed into the police car, causing it to jolt. The Echo drove away for about 20 metres, stopped in Stanis Street and Sullivan fled on foot with her two passengers.
Sullivan pleaded guilty to eight charges including stealing the Echo, reckless conduct endangering serious injury, evading police and unlicensed driving.
She was also charged with breaching a 12-month community corrections order imposed in December due to non-attendance.
At a sentencing hearing on 7 July, magistrate Tara Hartnett said it was "regrettable" that the April police pursuit charges were not dealt with in the December matter.
It may have resulted in a different sentence, she said.
"It's most concerning that in relation to this matter … that the charges weren't brought until this year.
"She gets the benefit of that – as she should."
The court heard that Sullivan had struggled with homelessness, drug use and the "consequences of that lifestyle", including multiple court appearances.
Sullivan was sentenced to an 18-month CCO plus 42 days jail – including 41 days already spent in pre-sentence custody.
The order included 100 hours of unpaid work, as well as treatment, supervision and judicial monitoring.
Ms Hartnett said the focus of the order was 18 months of programs to "try to assist you not going back (to jail)".
"This offending I have to sentence you for today is incredibly serious," Ms Hartnett said.
"When you get out, you're going to have to make some serious and hard decisions about how you want to live your life."
Victoria Police successfully applied for a compensation order of $6163.10 for the damage to the police car.
Sullivan was also fined $500 and disqualified from driving for six months.