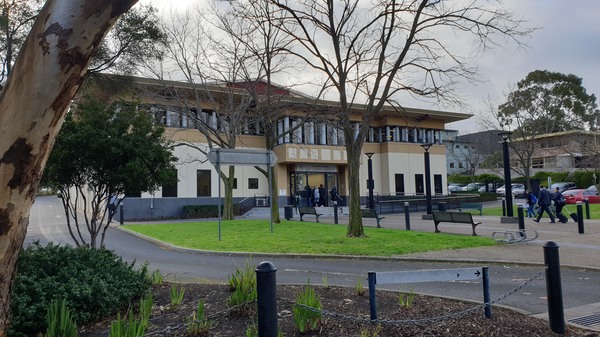 By Cam Lucadou-Wells
There were no more chances for a suspended learner driver accused of continuing a string of car thefts while on bail.
Mark Anthony Chilcott, 20, of Springvale South, unsuccessfully argued at a Dandenong Magistrates' Court hearing on 1 October for another round of bail to help in his grandmother's home and garden.
"My grandmother can't do too much stuff around the home.
"I'm happy to have a curfew, sign in five days a week if I have to."
Chilcott had been arrested after having a flick-knife allegedly seized from him by court security that day.
The court heard Chilcott was charged and made full admissions to stealing a Hyundai Tucson from a Dandenong home on 8 September while he was on three counts of bail.
The vehicle was involved in a petrol drive-off, police told the court. It was allegedly recovered affixed with stolen number plates and three doors down from Chilcott's house on 14 September.
He had been arrested three times in July and August and placed on bail each time on charges including three car thefts, petrol drive-offs, suspected stolen goods and driving offences.
Among the allegations was that on 3 August, Chilcott had twice driven away at a fast speed from police trying to intercept him in a stolen VW Touareg in Noble Park and Springvale.
He was allegedly involved in a petrol drive-off before being arrested that night in Dandenong North.
Police argued that he had disregarded bail conditions such as a driving ban, his night curfew and to live at a fixed address.
Magistrate Susan McRae said Chilcott had failed to show "exceptional circumstances" for bail, noting he was facing about 43 charges.
She noted that Chilcott had allegedly committed 13 similar offences after being placed on "stringent" bail on 4 August, and had two prior convictions for failing to appear on bail.
There was "too much risk" of Chilcott committing further offences or contravening bail.
Chilcott was remanded to appear at Dandenong Magistrates' Court on 31 October.