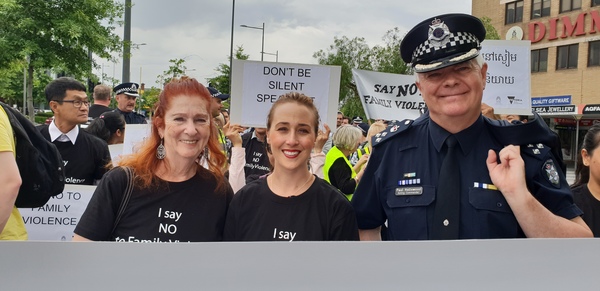 By Cam Lucadou-Wells
State politicians have added their tributes to long-serving Greater Dandenong councillor Roz Blades.
Dandenong MP Gabrielle Wiliams said Ms Blades, who resigned from her 32-year stint as councillor on 14 October, was a "friend and mentor for many years".
"I will miss working with her in an official capacity.
"But, I have absolutely no doubt that Roz will continue to be an active member of the Dandenong community.
"Roz has served the Greater Dandenong community for more than thirty years with unwavering dedication to improving the lives of those who need it most."
Keysborough MP Martin Pakula also paid tribute to Ms Blades' "outstanding and lasting contribution" as a councillor and "dedicated and passionate advocate for our community for more than 30 years".
"Roz's service has had a massive impact on the Iives of many people.
"This community has had no greater or more admired representative."