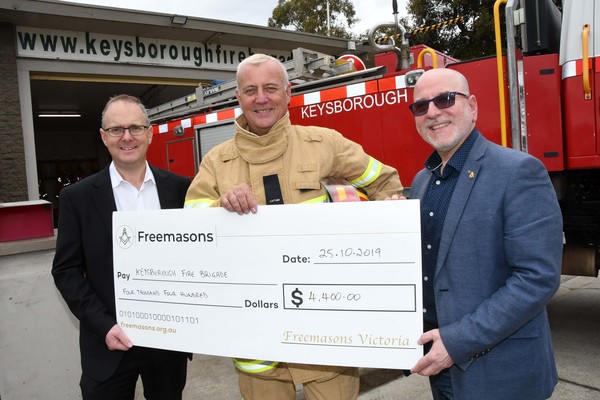 Keysborough CFA's bid for a thermal imaging camera has been given a significant helping hand.
South Eastern Masonic Centre has donated $4400 towards the purchase of the "essential" equipment.
It will enable Keysborough fireys to detect hotspots otherwise unseen by the human eye, a station spokesperson said.
"A firefighter may then be able to cool down the affected area, making it safe.
"The donation has helped the brigade to begin a process of purchasing … which would be a great benefit to the community."
South Eastern Masonic Centre secretary Giorgio Migliaccio said donations flowed in from the nine Lodges and Orders that meet at the centre as well as the Freemasons Foundation.
Funds were also raised at raffles at the centre's monthly Beer with a Brother events.