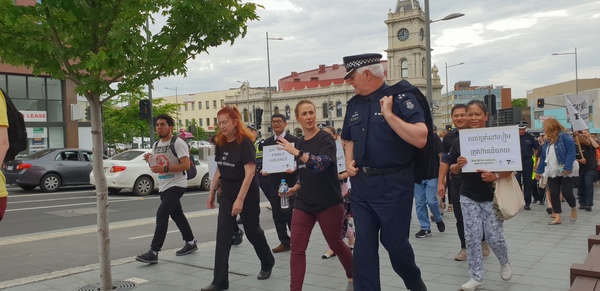 -
The annual Walk Against Family Violence will be staged in central Dandenong on Tuesday 19 November.
The walk begins at Dandenong Market at 11.30am, finishing with speeches in Harmony Square.
Susan Berg, a survivor of domestic violence, will be guest speaker.
The council-funded free event coinciding with White Ribbon Day continues despite the recent liquidation of White Ribbon Australia.
Last month, Greater Dandenong Council's acting chief executive Paul Kearsley said the council was "passionate about continuing its advocacy work in preventing family violence and promoting equality and respect towards women".
According to official crime statistics, there were more than 2400 recorded family violence incidents in Greater Dandenong in 2017-'18 – equivalent to nearly 50 a week.