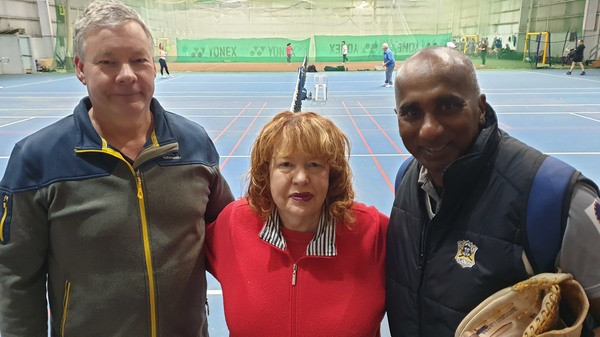 By Cam Lucadou-Wells
By the end of November, the Sandown Indoor Sports Centre will be no more.
It's the last of the indoor tennis stadiums in Melbourne – a mecca for players as far away as Clyde North, Essendon and Point Cook.
When rain pelts on the centre's roof, the players pour in.
For 38 years the centre has offered dry refuge for cricketers, volleyballers and soccer and tennis players.
And on this night during a heavy spring deluge, more than 100 players are exerting themselves on court or in cricket nets – or waiting in the wings for a go.
Behind the front desk, Annette Hagan directs players on court while fielding a frenzy of phone calls from cricket clubs wanting to train indoors.
She says the building's new owner wants to convert the premises to a more lucrative factory or warehouse.
"It's interesting because there's quite a few around here that are empty," she muses.
"It is a shame. This centre is an icon – you call it progress."
Murray Johnston, of Narre Warren, has been competing in the Thursday indoor tennis social comp since 2006.
He moved to the centre after the indoor tennis arena in Ferntree Gully closed.
There's nowhere else to play in all weather, all year round, Mr Johnston says.
"It's a big issue. We're wondering what we're going to do."
Up to 25 cricket clubs base their pre-season training at the centre from July, says coach Saliya Ahangama.
But at least there are some alternative venues in Cranbourne, Doveton, Croydon and Moorabbin.
"It's been a good service to the community and the clubs."
Ms Hagan has been enquiring with nearby outdoor tennis clubs to host the competitions.
"It's going to be a bit different, having to look at the weather forecast, wondering how long it will take for the courts to dry.
"You look at it as a new adventure."
The centre closes on 28 November.