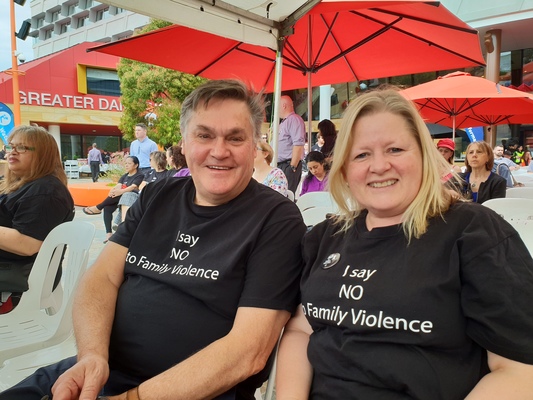 By Cam Lucadou-Wells
Greater Dandenong Council is set to re-appoint its long-serving chief executive John Bennie beyond 2020, without advertising the position.
On 9 December, councillors unanimously resolved to re-appoint Mr Bennie upon the expiry of his contract on 31 March 2020.
Corporate services director Mick Jaensch said there had been an "informal agreement" on terms with Mr Bennie.
The terms, such as duration and pay-packet, were to be finalised within 14 days. The agreement would then be made "publicly available", Mr Jaensch said.
Cr Tim Dark said the council was fortunate to have Mr Bennie, given a recent "wipe out" of CEOs in neighbouring councils such as Kingston, Cardinia, Yarra Ranges, Casey, Bayside and Frankston.
He praised Mr Bennie for his "excellent job" as "one of the leading sector CEOs".
Mr Bennie's endorsement came after a final performance review by the councillors' CEO performance review committee on 11 November.
The committee comprises mayor Jim Memeti as well as Crs Youhorn Chea, Tim Dark, Matthew Kirwan, Angela Long, Maria Sampey and Sophie Tan.
The full council was confidentially briefed on 18 November, with the intention to reappoint Mr Bennie soon advertised in newspapers.
A trained engineer, Mr Bennie has been in local government for 43 years. He has served as Greater Dandenong CEO since 2006.
He was awarded the Public Service Medal for "outstanding public service" in the 2014 Australia Day Honours List.
He was last reappointed in 2015 for four-and-a-half years. At the time, a minority of councillors argued for his position to be advertised.
In March 2016, he took indefinite sick leave for undisclosed surgery. He returned to the helm that year.
Mr Bennie recently told a Rotary Club of Greater Dandenong breakfast that the council was keen for a "speed up" of the Revitalising Central Dandenong project.
The project though was only 10 years into a 20-year plan, he said.
More white-colour jobs and more people living in central Dandenong were also a key part of its economic revival, he said.
He also said at the time that Dandenong Stadium was still "on the agenda" despite Team 11's failed A-League bid last year.
The A-League team would be a catalyst for the region's economy and an inspiration for local youths.