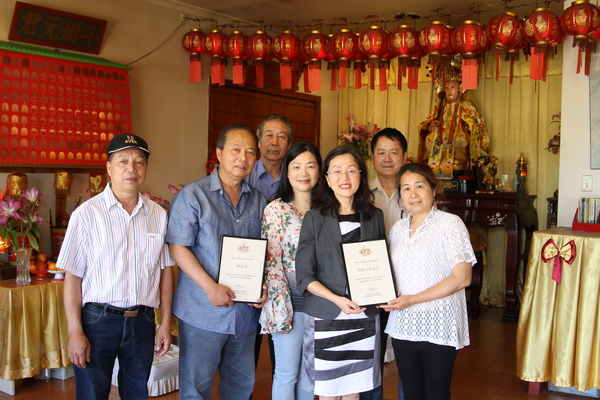 By Danielle Kutchel
Members of Springvale's Putian Association Temple have dug deep to contribute to the fire-affected community in Eastern Victoria.
Together, approximately 50 members of the temple raised around $26,000 in just a few short days, which representative Ron Lim said was incredible.
"We are really happy to do our part as migrants," he said.
"This country has given us a very good opportunity – without this we don't have a base, we have nowhere to go. So we should say thank-you to Australians."
The money has been donated to the Red Cross for distribution to the fire-affected region.
"I think any amount raised is meaningful. We're very happy to support the community, we are doing the right thing," Mr Lim said.
It's not the first time the temple has supported the community; for more than a decade, the group has raised funds for the local hospital and other community activities.
Plans are currently underway for a fundraiser for Eastern Health later in the year.