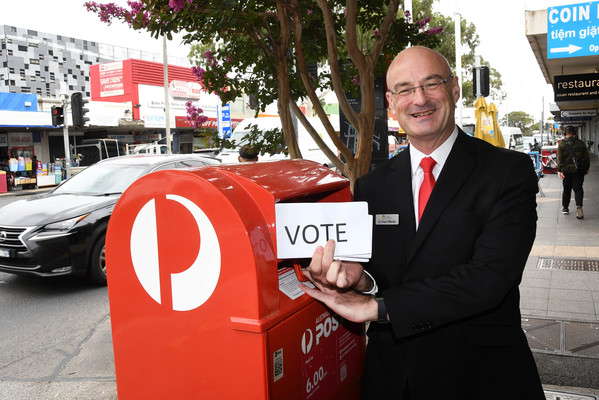 By Cam Lucadou-Wells
Greater Dandenong's tradition of attendance voting at council elections may be overruled by the State Government.
After a lengthy meeting debate on 24 February, a majority of councillors opted to stick with the ballot-booth method for the Saturday 24 October poll.
In the end, the decision may be taken out of the council's hands.
A Local Government Bill, if passed in State Parliament in time, could make postal voting mandatory.
Greater Dandenong's decision is an exception, with 70 out of 79 Victorian councils opting for postal voting.
Cr Matthew Kirwan said Greater Dandenong's electoral results had been less swayed by 'dummy' candidates as a result.
"In the councils around us that have postal voting it is widely known that there is a large amount of dummy candidates and with postal voting dummy candidates getting a significant numbers of votes.
"Why? Because unlike attendance voting, dummy candidates in postal elections don't need to front up on election day and don't attract volunteers like real candidates."
The secret ballot box also allayed concerns that voters in multicultural communities, especially women, would be pressured to vote like the rest of their families, Cr Kirwan said.
On the other hand, a postal vote election would save Greater Dandenong Council $200,000 and give voters time to decide in the "comfort of their home", Cr Sean O'Reilly argued.
"I think 99 per cent (of voters) support voting by post rather than standing in a queue in the rain on a Saturday.
"People do not want to be fined if they are busy with something else on election day."
Cr O'Reilly said a proposal to ban how-to-vote preferences in candidate statements would also reduce dummy candidates.
A council report stated that a benefit of attendance voting was the on-the-spot advice for people whose first language isn't English.
Cr Zaynoun Melhem said it was important for voters to see and talk to the candidates at the voting booths. It would deter 'unseen' candidates who were just running mates to help others win.
Cr Maria Sampey said the face-to-face interaction helped voters decide.
"Residents don't make up their minds until just as they go into vote.
"Half of them don't know who you are."
Cr Youhorn Chea said the current system sorted out which candidates wanted to "work hard" for voters.
On the other hand, attendance voting was more difficult for voters with mobility issues.
It also led to increasingly higher informal voting, less voter turnout and significant costs to candidates.
Cr Peter Brown told of the "horrendous pressure" on candidates to have helpers hand out flyers at multiple voting centres on poll day as well as at the pre-poll centre for up to four weeks.
It was impossible for candidates to be in-person at all voting booths at all times.