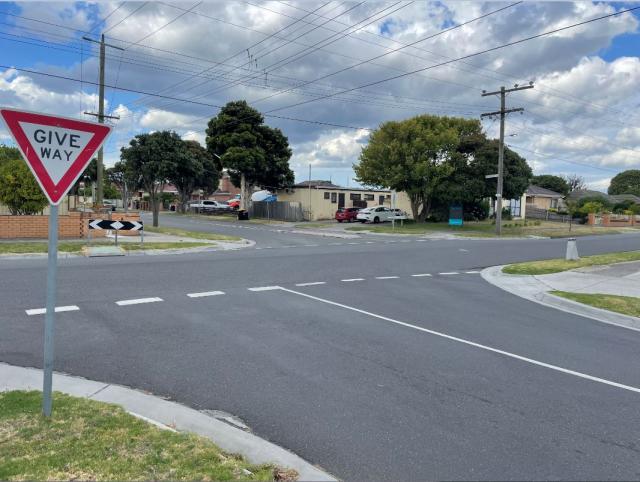 By Marcus Uhe
Springvale resident John Hervatich is fed-up with road users on his street and on surrounding roads, having been plagued with persistent hooning and loud vehicle noises for the past 30 years.
The former mechanic has lived on Donald Street in Springvale for much of life and claims that drivers use his street to speed down the 450-metre stretch of road between Hanleth Avenue and Heather Grove at all hours.
He keeps detailed notes of vehicle number plates that he believes possess illegal exhaust systems as they drive past his home, for police to investigate, as suggested by Victorian Minister for Roads and Road Safety, Ben Carroll.
"My street is a straight with a junction kink," Mr Hervatich said. "As soon as they get off the kink they floor it.
"It's happening day in and day out."
Mr Hervatich is demanding that all exhaust modifications be outlawed.
He believes modifications to exhaust systems and engines allow for louder cars which create the disturbances in his area.
"All vehicles have to stay at their factory settings. They must retain the correct exhaust manifold and engine pipe."
He says he feels abandoned by the authorities; he was told by Greater Dandenong Council to report the issue to his local police station, who in turn told him to contact his local MP, as a change in the law is required for police to crack-down on vehicles with modifications.
"None of them have done anything."
Police are unable to enforce the laws unless the vehicles are intercepted by officers committing an offence, where they can then issue possible defect notices, which Mr Hervatich described as a "schoolboy response".
Hervatich wrote to the office of Victorian Minister for Energy Environment and Climate Change Lily D'Ambrosio requesting a change in the law, who told him in October that there were no plans to prohibit modifications to exhaust systems.
New external noise limitations that vehicles must not exceed or be capable of exceeding were implemented from Thursday 1 July 2021 as part of the Environmental Protection Regulations.
Individuals who operate a non-compliant vehicle face penalties of 20 penalty units, while people who sell, supply or install devices that make vehicles non-compliant face penalties of up to 60 penalty units.
VicRoads' Vehicle Standard Information guidelines states that acceptance evidence or an Approval Certificate from the exhaust extractor manufacturer showing that the vehicle "continues to comply with all applicable emission regulations" is required.
The evidence is considered acceptable if it states that the vehicle will continue to comply with the applicable noise emission standards.
A request to Greater Dandenong Council for a speed-hump to be created on Donald Street between Kallista Road and Heather Grove was rejected in November 2021.
The council collected traffic data in March 2021, which determined that average speeds were acceptable for the local context, and ranked low on their Local Area Traffic Management Prioritisation scale based on factors such as proximity to schools and playgrounds, speed limits and casualty crash history.
A temporary speed monitoring sign of has been placed in Donald Street alerting drivers of their speed. The set limit is 50 kilometres per hour.
The 2017 Environmental Protection Act says that it is an offence to make unreasonable noise from a residence, with a residence categorised as "any land, building or outbuilding used in connection with a residence. This includes driveways, sheds and workshops."
Prohibited times for noise from motor vehicles are before 7am and after 8pm from Monday to Friday. These laws do not apply to vehicles when they are entering or leaving a property, but extended idling or warm-up times are not allowed during those times.
Under the 2008 Public Health and Wellbeing Act, local councils must investigate noise nuisances. However because the legislation refers to residential noise, little can be done for noise on the street caused by driving cars.
The Environmental Protection Authority's (EPA) website suggests reporting noisy exhausts to police.