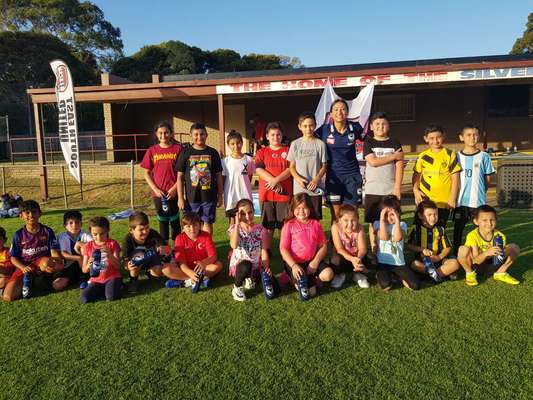 By Hayley Wildes
There is a new soccer club in Dandenong and it's fair to say South East United FC is already making its mark on the local community.
South East United FC began to take shape in October last year when several members of different local soccer clubs came together because they saw a need.
"I felt that there was a lack of soccer for girls and children in that zone where we're located," chairman of the club Sinan Akkurt said.
"We're a couple of people from surrounding clubs getting together and getting a lot more done in a short amount of time because everyone has the passion in them and the vision is the same; we want to focus on children's development and girls for the sports.
"We haven't entered a team in the state league this year – we weren't focused on men's teams because there's men's clubs everywhere around the corner.
"We wanted to provide our community with what it lacks; soccer for women and for children."
Despite having not even played a game yet, they've done just that.
With over 80 committed players, the club has teams for Under 9s mixed, Under 12s mixed, a women's team for ages 14 and up and two metro teams, as well as offering a Miniroos program for children aged 5-6.
"We're also striving to help lower income earning families be able to afford registration and stuff like that through sponsorship and fundraising," Akkurt said.
"We're trying to do our part in saying, 'listen, the sport is here, we're here to help, don't worry about the funding, we'll find someone to fund your children,' so that they're not missing out.
"We want to make sure that that part of it is covered as much as possible by fundraising and sponsorship for those families."
South East United FC has certainly come a long way in a short amount of time and there's no doubt that having already entrenched itself in the local community, that bond will only become stronger in the coming months and years.
With the season kicking off on 7 April, there's still time to join in the fun at South East United FC. The club is based at W J Turner Reserve on 125 Jacksons Road, Noble Park.
For more information or to get in touch, visit the club's Facebook page by searching South East United.