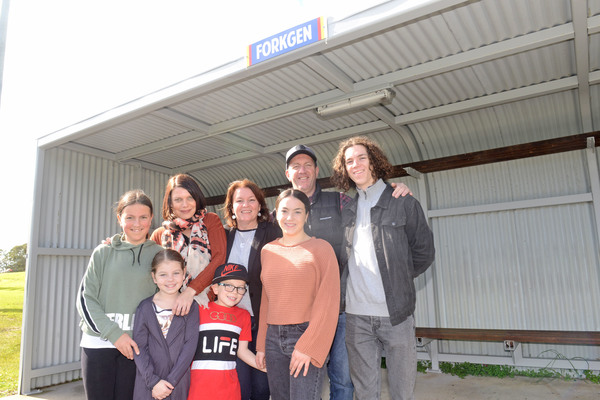 By Nick Creely
The Greater Dandenong Warriors Hockey Club celebrated its Members Day on Saturday at Mills Reserve in Dandenong North, and honoured two legends of the club by dedicating the dugouts to them on the day.
Lance Forkgen, the founder of the Dandenong Junior Hockey Club, and Rudy Pacheco, a key component of the development of the under-14 juniors for the Springvale-Noble Park Warriors, had dugouts named in their honour to recognise their dedication and commitment that they have to the club and community.
The Greater Dandenong Warriors Hockey Club was formed in 2008 when two local clubs – the Dandenong Hockey Club and the Springvale-Noble Park Warriors – merged to become a stronger club in the south east suburbs. The Dandenong Hockey Club was formed all the way back in 1956, while the Springvale-Noble Park Hockey Club was established in 1971, and both clubs have made strong contributions to the local community.
Warriors president Girish Fernandez – who has played for both of the clubs – said that it was important to honour those who have built the foundations for the club.
"It's a privilege to be president first of all and to be able to honour these two founders is terrific," he said.
"We're a family club, and being a grassroots hockey club, so we love having the local support of the community; it's a real privilege and honour to build a club based off these two founding members."
Fernandez said that the future at the club is bright, and that Saturday was a great chance to celebrate everything that the club stands for.
"The future is with the kids coming through – in the under-10 and 12s carnivals, these are kids that are going to local kids and wanting to get involved in hockey.
"You can see them on a Saturday, we're family club, and that's what we want to be – a community based sporting club."
The ceremony on Saturday was represented by City of Greater Dandenong councillor Matthew Kirwin on behalf of the mayor, the Forkgen family, the Pacheco family, and the life members.