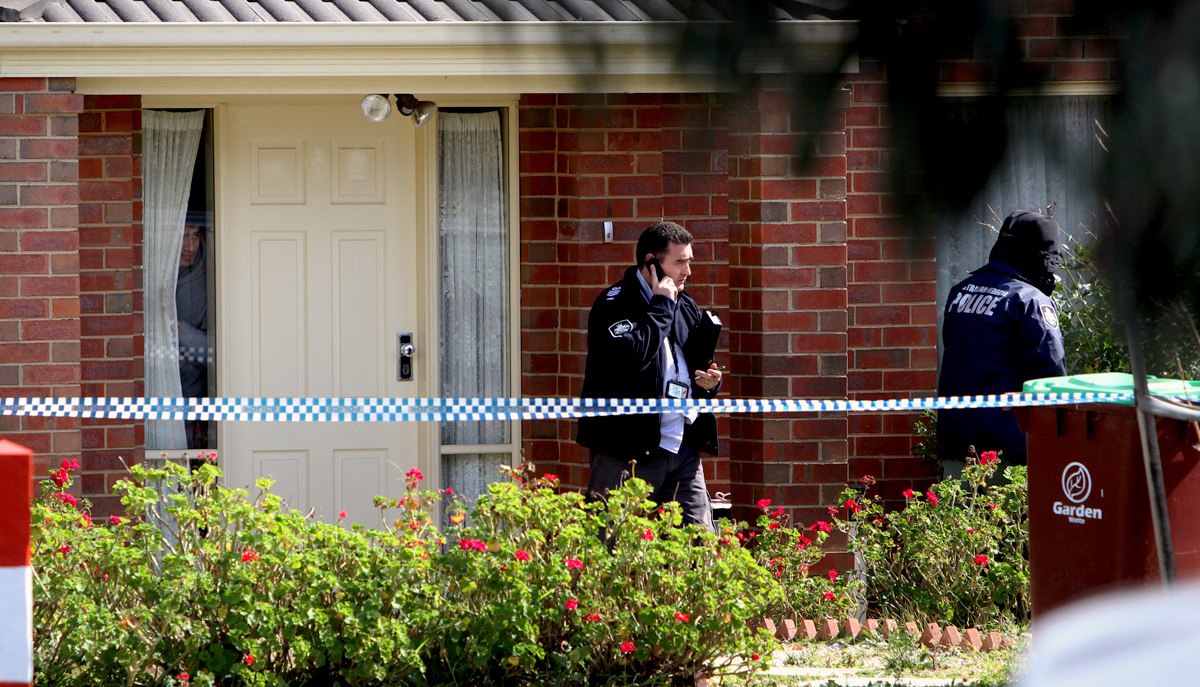 By CAMERON LUCADOU-WELLS
AN Islamic centre in Springvale South raided by police in an anti-terror operation has been described as a ''small group of young men with wild ideas and too much time on their hands''.
Yesterday the Al Furqan Islamic Information Centre in Wardale Road Springvale South, reportedly headed by a ''very patriotic Bosnian'' Sheikh Harun was one of 12 properties raided by Victorian and federal police in the past two days.
A 23 year-old Officer man was arrested during the raids, which also took place in Hallam and Noble Park.
He appeared in court on Thursday charged with collecting or making documents likely to facilitate terrorist acts. The charges have a maximum penalty of 15 years' jail.
A spokesman for the Australian Federal Police said no one else had been arrested and investigations were ongoing.
Police officers say they seized a USB containing ''violent extremist materials'', computer equipment, and imitation and registered firearms during the raids.
Neil Aykan, general manager of the Islamic Council of Victoria, said he hadn't heard of the Al Furqan group before yesterday.
''It seems to be a little shop in Springvale; a very small group of young men who don't represent any particular sect or school of thought.
''They have wild ideas who have caught the attention of federal police who deemed them to be a potential threat to society.
''I'd say they're more bark than bite.''
Mr Aykan said he wasn't familiar with the ''marginalised'' group's ''world view'' as espoused on its website and Facebook site.
The website describes the centre as promoting ''Tawheed'' — the existence of a single universival truth based on the Quran and Sunnah.
It also contains several posts, featuring videos of gunmen in Syria, Yemen and Mali.
The facebook site calls for donations to Syrian refugees, and has YouTube posts on the ''exposition of a spy amongst the Muslims in Melbourne''.
Mr Aykan said there seemed to be a consistency of rebelling against the norms of Western society and mainstream Muslim views.
''They seem to be doing it in a way to get noticed by posting on social media.
''They seem to have so much time on their hands. They have hardliner attitudes. They seem to be in their 20s, single, male, possibly unemployed and alienated. That social profile shows why they would entertain those ideas.''
He said he didn't think there would be a general backlash against the Islamic community.
''The community, as a whole, has matured since 9/11.
''The only concern we have is scaremongering by the media that make out its more than it is.''
Mr Aykan said he knew little of the group's purported leader Sheik Harun. ''It adds to the intrigue that the raids were done in his absence overseas.''
Shandon Harris-Hogan, a researcher at Monash University's global terrorism research centre, said there wasn't a lot of information on the group.
''With so many different raids, there are all sorts of possibilities that could come out.''
He said the group's fringe profile fitted the mould of recent homegrown terrorism groups.
''From 2004 on, these groups are from an isolated fringe of the community and broken away from a mainstream mosque.
''It's a very small community of people in Melbourne that this happens. The tip-off to police seems to have come from within the Islamic community.''
Reverend Stephen Morris, who heads Greater Dandenong's Interfaith Network, warned against smearing an entire Islamic community.
''Thre are extreme minorities in all groups. Apparently the group was a breakaway group from a Noble Park mosque 10 years ago.
''I know the imam [Ibrahim Omerdic] at that mosque. He's very moderate.''
He believed Greater Dandenong residents wouldn't react in a generally hostile way to the Islam community.
''In the City of Greater Dandenong, it's such a mixed community. Many people have neighbours next to them of different faiths. They just want religions get along in peace and harmony.
''It's unfortunate it's happened so soon after [the] September 11 [anniversary], which is still very raw in people's minds.''
Mr Omerdic declined to comment.
Victoria Police Assistant Commissioner for Crime Steve Fontana last night said there were no immediate threats to the ''safety of the community''.
Anyone with any information about possible terrorist activity can contact the National Security Hotline on 1800 123 400 or Crime Stoppers on 1800 333 000.