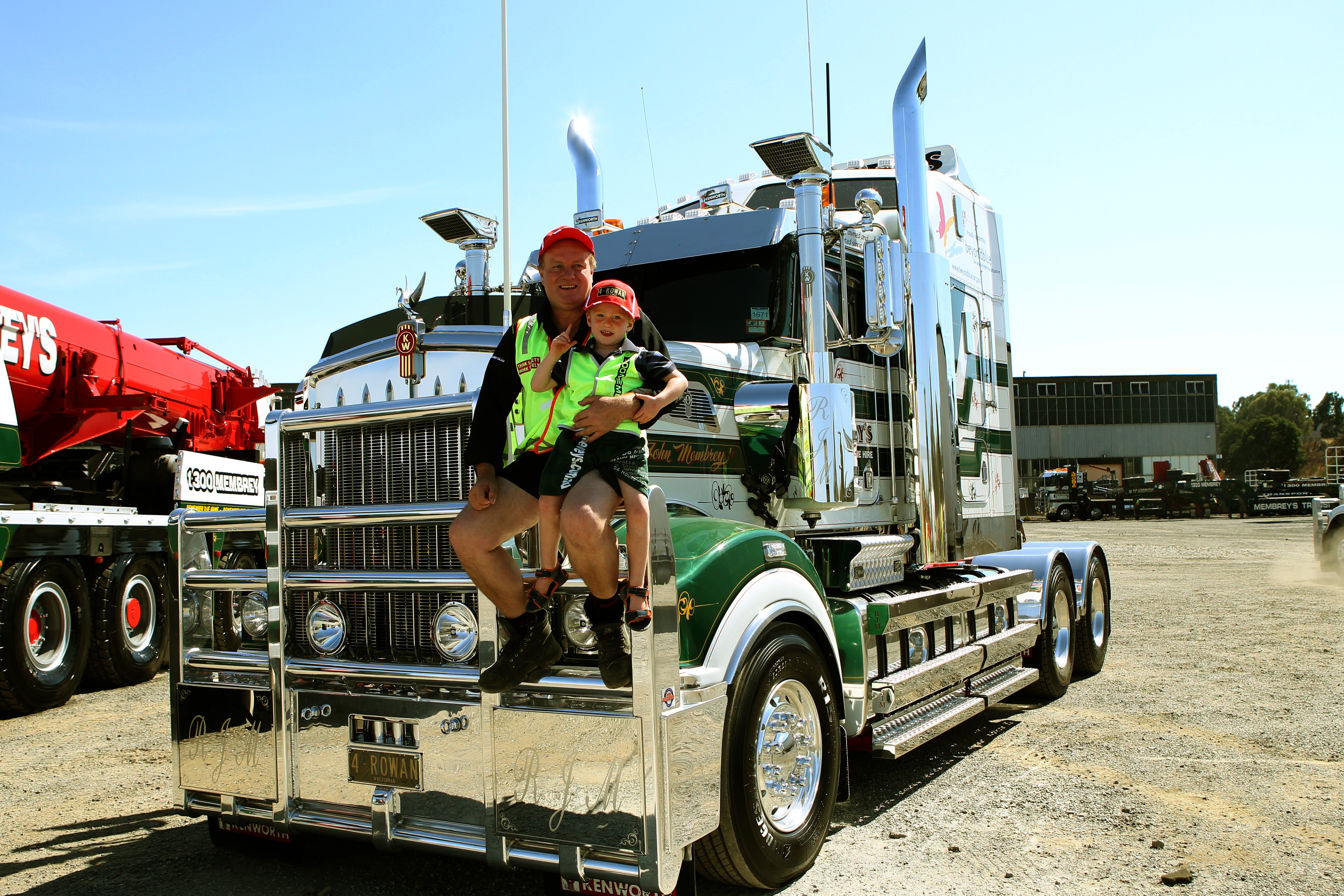 By CAMERON LUCADOU-WELLS
DANDENONG-based businessman Craig Membrey is set to make a documentary to try to stop teen suicides.
Mr Membrey's 17-year-old son Rowan died last year and his father was featured on a Four Corners program, There is no 3G in Heaven, that screened last Monday.
He spoke openly about his final conversations with Rowan, after his son revealed his drug use.
Mr Membrey was flooded with positive messages of support following the screening of the program. But he told the Weekly he was frustrated that his 'message' didn't come out during the program.
"I want my own doco to tell people how it is. We need help from the government to make it happen.
"The suicide rate in Jakarta is very low. They've got no Facebook, mobile phones, Twitter, credit cards and money. They've just got discipline at school and home."
So far, his 'Make it Happen' campaign to raise awareness includes a state tour of a Kenworth T904 with a mural honouring Rowan. The truck was used in a show-stopping truck-pull competition at this year's Berwick Show.
Mr Membrey blames drugs — particularly crystal meth, or 'ice' — for changing Rowan from a happy-go-lucky larrikin.
At a recent forum on youth suicide in Casey, which was also featured on Four Corners, several bereaved speakers spoke of their late friends and family members using ice.
Gavin Foster manages Eastern Health's dual diagnosis service, which treats patients with simultaneous drug and mental health issues. He told the Weekly crystal meth use could put people at greater risk of suicide. Mr Foster said ice made psychotic, manic and depressive episodes more severe and medication less effective.
Coming off the drug could also cause more severe depression and a greater chance of suicide.
For 24-hour crisis help, call Lifeline on 131 114 or SuicideLine on 1300 651 251. To be part of Craig Membrey's documentary project, contact him on craig@membreys.com.au.