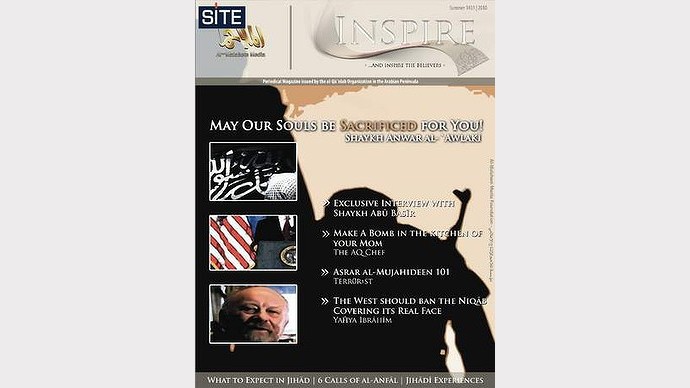 By ADAM COOPER / The Age
A man on terrorism-related charges told federal police that a USB device containing copies of an al-Qaeda magazine found in his pocket during a raid on his Officer home did not belong to him, a court has heard.
Adnan Karabegovic, 24, of Officer, faces 12 counts of collecting and possessing documents connected with a terrorist act, each of which carries a maximum jail term of 15 years.
Melbourne Magistrates' Court heard on Tuesday that during a raid of Mr Karabegovic's home on the morning of September 12 last year, the accused told federal police officers that he had deleted copies of Inspire magazine from the USB device.
However, Detective Senior Constable Mark Walker told the court that during an examination of the device on a police computer in Mr Karabegovic's home, another police officer located the files and told the accused he had done so.
Senior Constable Walker told the court Mr Karabegovic also said the USB device did not belong to him, as it had come from the Hallam home where his parents and brother lived.
The court has previously heard that Inspire is published on the Arabian peninsula and describes itself as a "resource manual for those who loathe the tyrants", with articles on weapons training, bomb making and other "jihad related activities".
The court heard Mr Karabegovic agreed to take part in a formal interview after his home was raided in conjunction with a series of raids across south east Melbourne, but that this interview was cut short when he said he was unwell and was taken to hospital by ambulance, under police escort. When he returned from hospital he declined to be interviewed.
Mr Karabegovic, who was in court with his father, won the right to be granted bail last year. The committal hearing, before magistrate Catherine Lamble, was adjourned until Friday.
Read more: http://www.theage.com.au/victoria/terrorism-magazine-not-mine-says-man-20130409-2hinp.html#ixzz2Q0lQIQZz